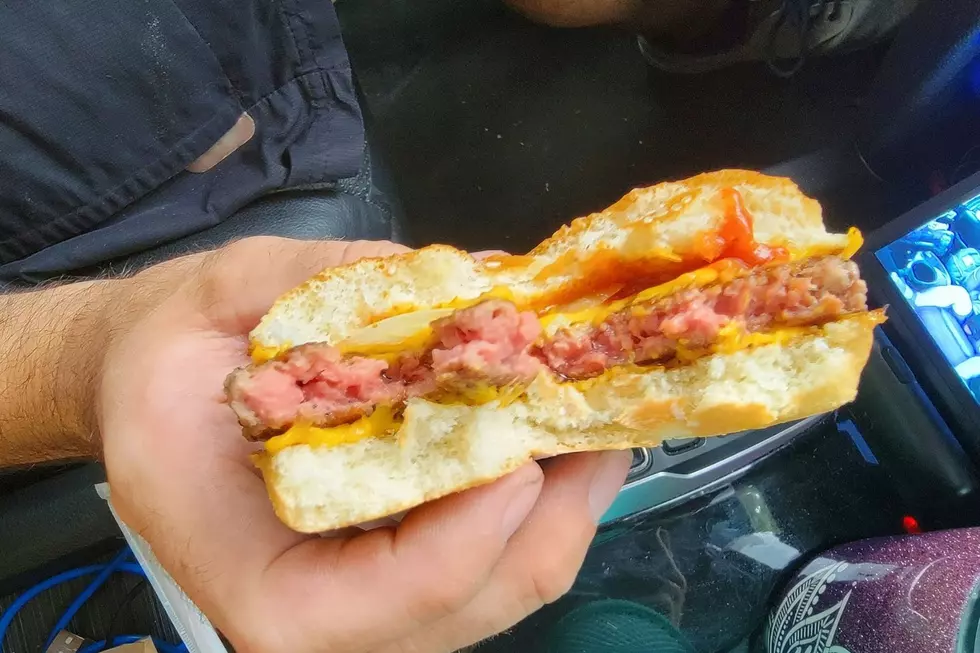 Tyler, TX Man Reportedly Got Sick After Eating a Raw Burger from Local Fast-Food Spot
Photo courtesy of Ashley Hall of Tyler, TX
A Tyler, Texas woman shared a photo of a raw burger her husband received at a local fast-food restaurant.
And honestly, this is not the first time something like this has occurred as of late. We shared a similar tale back in February of last year. We've recently heard at least three similar stories. In fact, some of the comments on her post revealed that others had allegedly had similar experiences at the same location. One shared an experience that happened at a McDonald's in Whitehouse, TX.
Here's the thing:
People in East Texas are generally good-hearted and thus do their best to be understanding and demonstrate patience. And that's the right thing to do.
At the same time, there are certain lines that just can't be crossed. And the experience this Tyler, Texas area woman had is a prime example of that.
Well, from the post, it sounds like it was actually her husband that had the experience. Tyler woman, Ashley Hall, said her husband went through the drive-thru at the McDonald's location next to Chick-fil-A on South Broadway in Tyler around 4 p.m. in the afternoon. And according to her post, her husband was sick the rest of that day and was still seeking to recover the following day.
You can see from the featured image how raw the burger purchased at a McDonald's location in Tyler, TX actually was.
Look, we totally understand that everyone makes mistakes. But this is one of the situations that could be truly dangerous.
So just like...make sure the food we order is...ya know...COOKED.
Have you experienced anything like this lately?
OK, on a more amusing note:
Whataburger Fan's Replies to Pronunciation Tweet
Highest Paying Management Jobs in Tyler, Texas
Here are the jobs that come with huge paychecks, but often comes with stress.
Best Spots for Karaoke in Tyler, Texas
If you want to sing karaoke and you're in Tyler, Texas here are your best options: