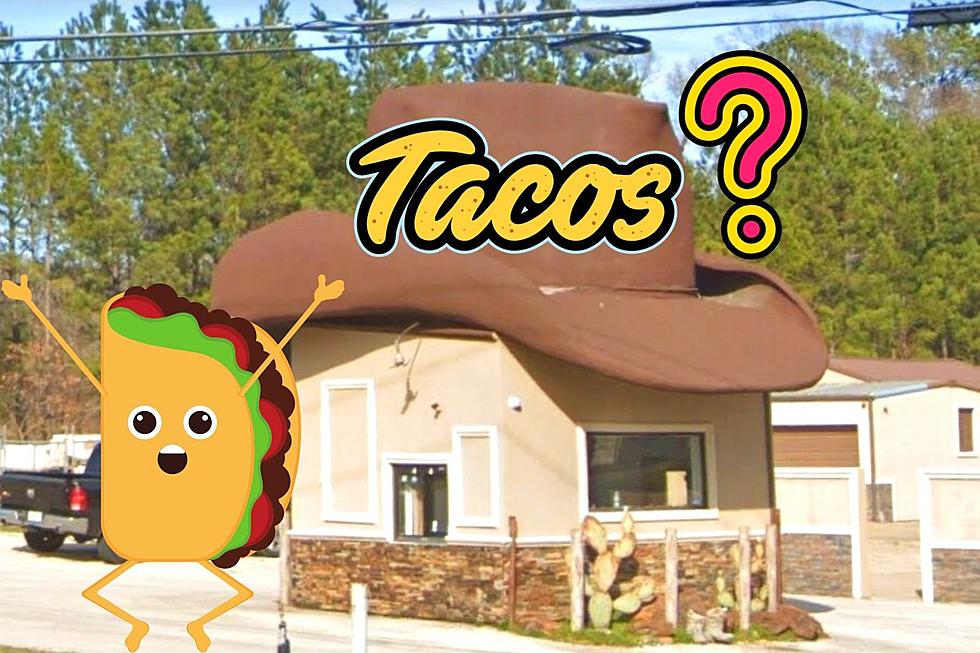 Something Delicious is Coming Soon to This Little Spot South of Tyler, TX
Google Maps, Canva
Get ready, y'all. Something delicious is coming soon to where Kickers Coffee used to be across from Gresham Village in Tyler, Texas.
OK, it's official. I believe we can manifest things we really, really want with all of our hearts. After all, just a few years ago my hopes were fulfilled when Big Shot Coffee House took over the little white house in Gresham Village. And NOW? My other big hope was fulfilled when I heard today that the little hat where Kickers Coffee used to be on Old Jacksonville Highway was bringing delicious breakfast tacos to the area.
Mornings will never be the same, I can already tell. I drive up and down Old Jacksonville Highway on the way to work and on the way home. I can't tell you how many times I've thought to myself how much we "need" a quick place to get amazing breakfast tacos in the morning in that area--which is somewhat close to where I live. And now, behold...
This is the post that put us all in a great mood at the radio station today in Tyler, Texas:
Mr. Taco, Jr is taking over this little place! If you're not familiar, Mr. Taco Jr. is a much-loved place at 303 Highway 110 in Whitehouse, Texas serving up some of the best Mexican food in East Texas. They serve breakfast tacos, and other breakfast favorites, in addition to their regular menu.
If you'd like to take a look at their menu and then speculate about what delicious offerings they'll have at the new little place in Gresham, south of Tyler, you can connect with them via their Facebook page here.
We haven't heard what their opening date will be, as of yet, but we'll update once we find out. In the meantime, go visit them at their Whitehouse, Texas location!
17 of the Very Best Places for Homestyle Comfort Food Around Tyler
Some days, we just want to go somewhere that serves freshly-made, homestyle comfort food. Ya know, the kind of food that seems to feed our hearts and souls, too.
Ten of the Best Restaurants with Patios in Tyler Where Dogs are Welcome!
More and more, East Texans want restaurants where they can share a meal and hang out on a cool patio with their best furry friends. Here are TEN great spots in Tyler to do just that!
15 of the Very Best Places to Get Cookies in Tyler, According to Residents
East Texas does food VERY well. And thankfully for me and my fellow "cookie monsters," that includes quite a few GREAT options to get some of the best in Tyler.