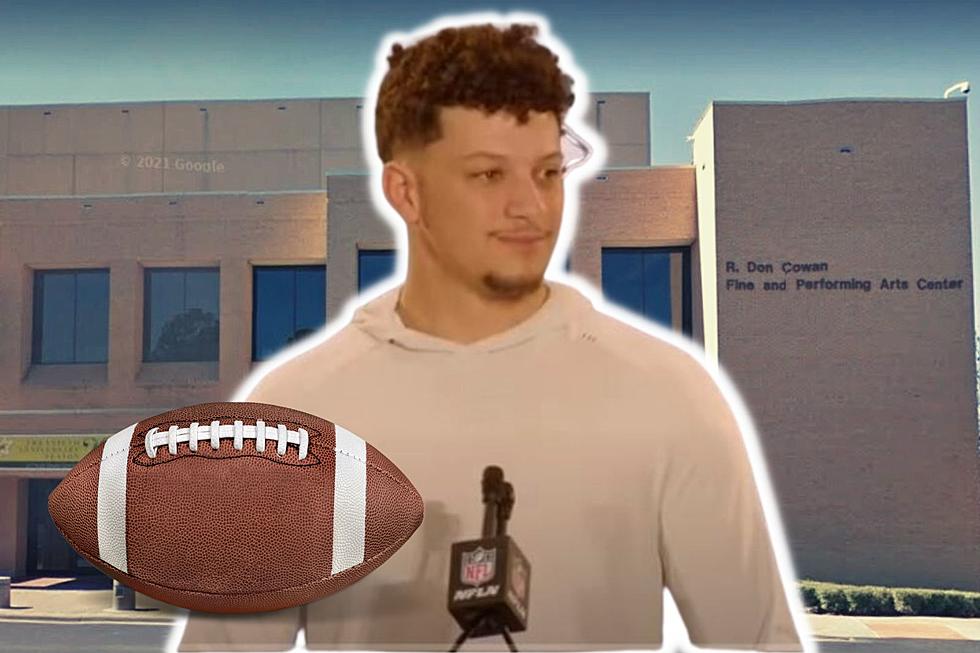 Patrick Mahomes Set to Speak in Tyler, TX at the Cowan Center This April
Screenshot from NY Post Sports YouTube Video, Canva, Google Maps
The two-time Super Bowl Champion and MVP, Kansas City Chiefs superstar quarterback, and Whitehouse native is scheduled to speak in Tyler, Texas at the UT Tyler Cowan Center this April.
Go Kansas City Chiefs!!
Despite the fact that many Dallas Cowboys fans were disappointed about how their NFL season concluded this year, many East Texas people are comforted to know that we clearly have another much-loved team to root for--of course, the Kansas City Chiefs!
And one of the reasons, naturally, that many of us are such huge fans is because the incredibly talented Patrick Mahomes is an East Texas native himself. Whitehouse, Texas, more specifically. (Mahomes was born in Tyler.)
And now, fresh off of another Super Bowl win as the incomparable "most valuable player," Patrick Mahomes is heading "home" to East Texas to speak as part of The East Texas Speakers Forum, according to the Longview News-Journal.
The University of Texas at Tyler Cowan Center will present "An Evening with Patrick Mahomes" on April 1, they announced earlier today.
I have a feeling these tickets are going to go FAST. OK, so here's what you need to know:
Ticket sales to the public will kick off on February 27 at the box office at the Cowan Center, between 9 and 4 p.m., on weekdays. Ticket prices range quite a bit, starting at $45 up to $125.
You can also call the box office at 903-566-7424 or visit them online here. For those interested, sponsorships are available, as well. In order to inquire about them, shoot an email to easttexasspeakersforum@gmail.com.
Patrick Mahomes First Home in Kansas City
This was the first property Patrick and Brittany purchased after moving to Kansas City as he began his career with the Chiefs.
See Inside Patrick Mahomes Ritzy Kansas City Condo
The Best Twitter Reactions After Patrick Mahomes & The Cheifs Win The Super Bowl