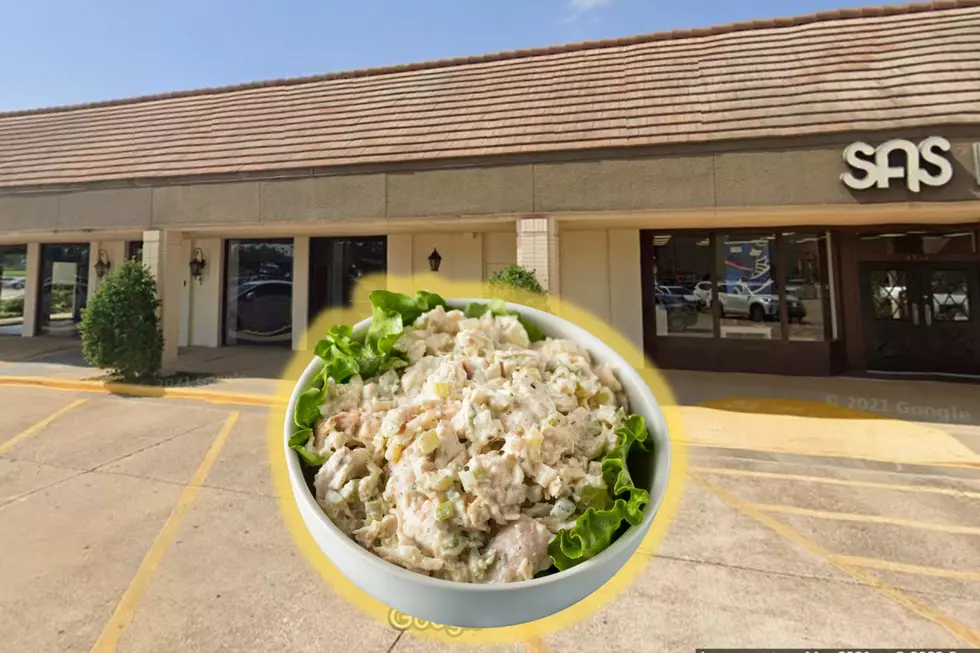 New Restaurant Franchise Specializing in Chicken Salad Coming to Tyler, Texas
Google Maps, Canva
Ooohh, a new restaurant franchise based in Auburn, Alabama is heading soon to Tyler, Texas.
Granted, we already have so many incredible restaurants in East Texas, but honestly, we're pretty excited about this new option.
OK, here's the scoop on the new restaurant franchise coming to 4712 South Broadway in what was once called Macy's Plaza in Tyler:
Chicken Salad Chick is a franchise that was started in Auburn, Alabama by Stacy and Kevin Brown in 2008.
If you head over to their website and take a look at what will be on offer, we think you'll be pretty excited, too. Chicken Salad is a much-loved culinary staple in the South. And while we have other great places to get it here in East Texas, the varieties they'll be serving look so good.
In addition to their signature recipes like Classic Carol and Olivia's Old South, they also offer spicy options like the Jalapeno Holly, Buffalo Barclay, and the Kickin' Kay Lynn which they describe on their website as "a combination of buffalo sauce, ranch, bacon, shredded cheddar cheese, jalapeños, & Sriracha!" YUM.
They also offer several other "savory" chicken salad options, too.
What other menu offerings besides Chicken Salad will be served at their soon-to-be Tyler, Texas location?
They'll also serve pimento cheese, signature sandwiches, soups, salads, and sweet treats. Speaking of those sweet treats, these seasonal cheesecakes they offer are driving us crazy just reading about them.
Plus, their general philosophy will so resonate with the East Texas spirit. Here's what they have to say on their website (link above):
"Welcome to Chicken Salad Chick, where we offer delicious, scratch-made, Southern-style, craveable favorites served from the heart. We don't believe in strangers, just friends we haven't met yet—so come in and enjoy! You'll find fresh, healthy fare and gracious hospitality at our chicken salad restaurant."
The new restaurant will be in the former Gaudy Me location in Tyler.
New List of 15 Best Restaurants in Tyler, Texas
This list shows us once again that there are lots of delicious restaurant options in Tyler, Texas.
Turnkey Poultry Farm For Sale in Gilmer, TX
If you want to own a poultry farm in Texas this is your opportunity.
1920's Gas Station Airbnb in Smithville, Texas
Here is a look at the adorable vacation rental and small businesses you can visit when you rent this place in Smithville, TX.