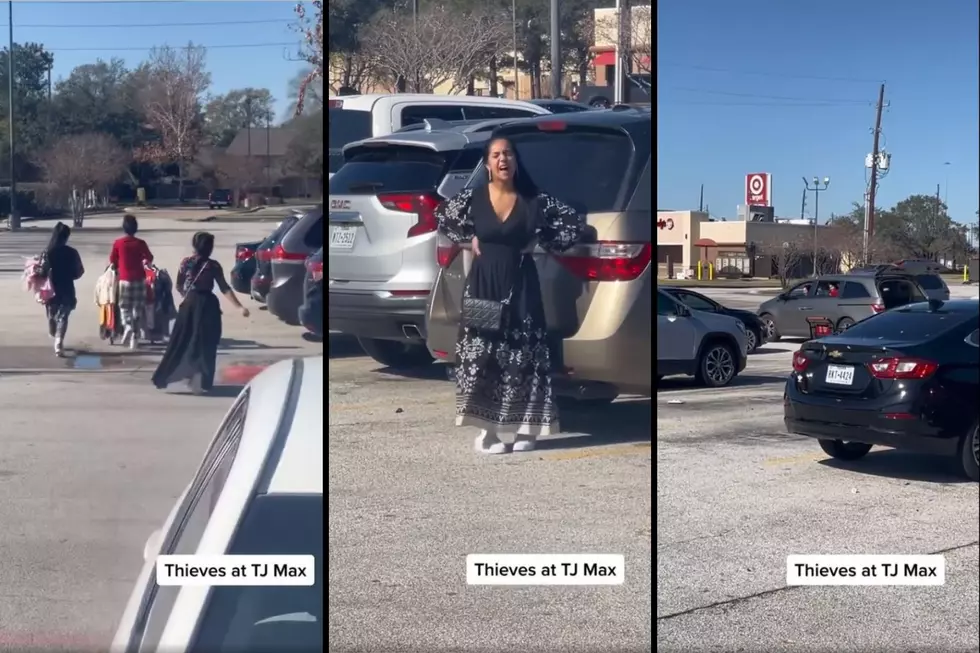 3 Thieves Leave TJ Maxx in Katy, TX With Cart Full of Clothes
Dallas Texas TV via Facebook
The fact that some people think that it's okay to steal Is mind boggling to me. When I see videos being shared on social media like the one you can see below of the three young ladies stealing from TJ Maxx in Katy, Texas I am shocked.  
More than ever, I appreciate that my parents taught me right from wrong, because this is just plain wrong. While I understand that some people think it's not a big deal because TJ Maxx is a big company and a few hundred dollars in clothing won't be a big loss to their profits and losses, it really is a big deal. One comment online made a very good point, that thieves like this will continue to drive up the price for other shoppers at TJ Maxx. 
The Theft in Katy, Texas Was Captured on Video
Just like most things nowadays, this ridiculous behavior was caught on camera by another shopper at TJ Maxx when this theft was taking place. It was smart of the person capturing the video to not try and stop the crime in progress, law enforcement can handle that part of the situation. Just capture as much as possible on camera so the suspects can be held accountable for their actions. 
Here is the Video of the Theft at TJ Maxx in Katy, TX
The video was shared online by Dallas Texas TV, as you can see the thieves were followed out of the store and did their best to shield their license plate attempting to not get in trouble for stealing things. You hear about this happening in California, I'm sure these suspects will soon find out that law enforcement in Texas will not stand for this type of behavior.  
These Are The Top 10 Most Dangerous Cities in Texas in '23
We're all aware there are dangerous cities and towns in our state. Surprisingly this list is made up mostly of smaller cities, suburbs, and towns, aside from Houston, TX, which lands at No. 7.
38 Felony Arrests Have Been Made In Smith County So Far In 2023
The following people were arrested and booked into the Smith County Jail. Each has at least one felony charge against them and all are considered innocent until proven guilty in a court of law.