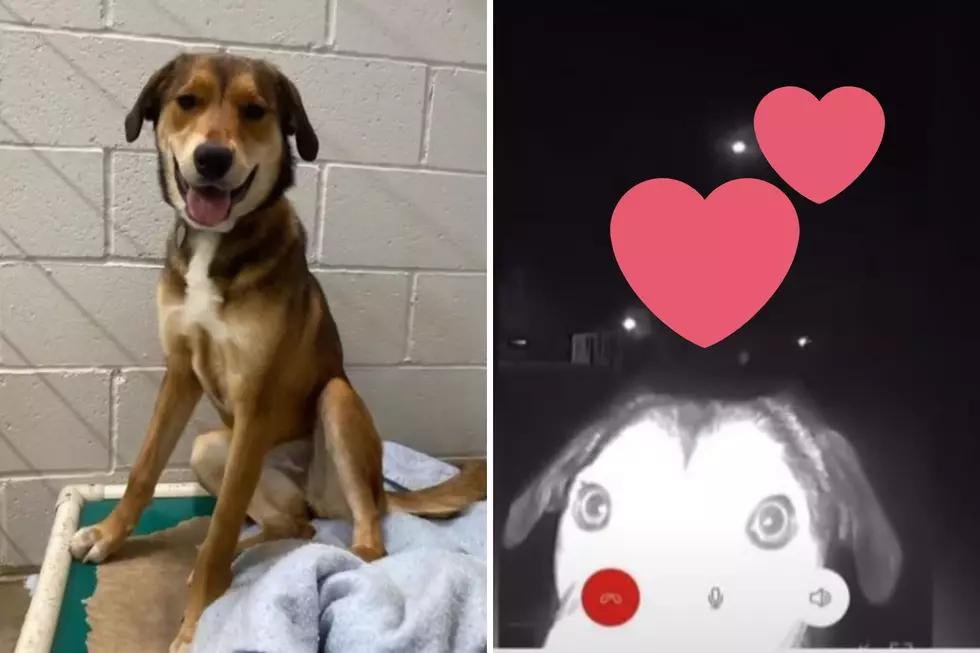 Texas Rescue Dog Runs From New Owners To Return To Shelter
KTVB YouTube
Big Shoutout To The All The Volunteers And Workers At Animal Shelters All Over The State. Its Because Of Your Care, Love & Commitment That A Story Like This Can Be Told.
Don't think in any way this is a "bad news" story because it isn't. It's a story of a sweet girl who was just uncomfortable with her new home and decided to go back to the place that she knew and understood love and you can't be mad at her about that.
The shelter says that on Jan. 31, the shelter's Ring doorbell camera alerted them that Bailey, one of their dogs that was just adopted by a family, was knocking at their door. It was the middle of the night but staff rushed over to the facility to let her inside and placed her inside the kennel she stayed in while at the shelter.
Bailey escaped her new owners and based off instinct, returned to the only place she knew.
Bailey's adopted Dad said in an interview that Bailey had been with them for about a month when he saw her scale several walls to get out and he spent 3 days looking for her even through overnight hours. She was spotted in several places all over the city but eventually found her back to the shelter.
Even though she looks very excited and happy to be back with the shelter, they would go on and reunite Bailey with her forever family who they believe will continue to take good care of her with plans to get her GPS collar.
The Top Hotels In Texas According To Trip Advisor
A new list of the top hotels in Texas in 2023 just came out and if you want to spend the night in one of these luxurious rooms, its gonna cost you!
Tyler's Newest Raising Cane's Has Some Interesting Local Art & Posters.
The new Raising Cane's is located at 513 South Southeast Loop 323.
Look Inside Texas' First Waterless Slide Park Coming Soon
Slick City Action Park Is Coming Soon To The Katy Mills Mall near Houston. Let's look inside!