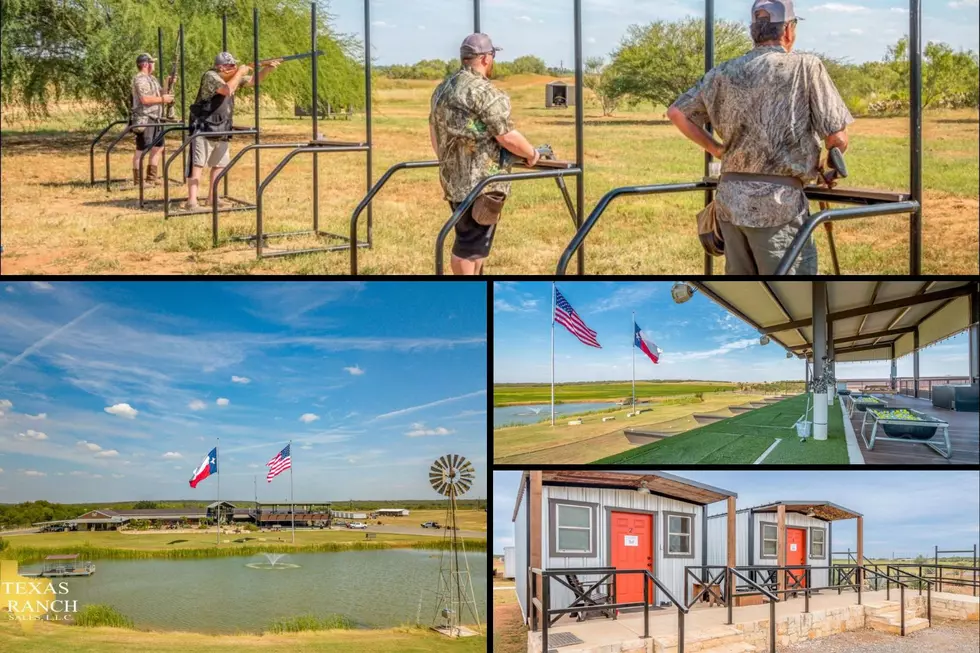 You Can Own a Hunter's Paradise on 1,100 Acres in Pearsall, Texas
Sheldon Grothaus via TexasRanchSalesLLC.com
Owning a ranch and resort like this one currently for sale in Pearsall, Texas is truly what dreams are made of. I can promise you there are thousands if not millions of people that have dreamed about owning something like the G2 Ranch that is currently for sale, although many people can't even dream this big.  
According to the listing at Land Watch, this ranch and resort has everything you could ever need and is a hunting resort set up perfectly for every type of hunter. The property is on Farm to Market 1582 with a total of 1,105 acres of paradise in Frio County, Texas. 
This is Set Up as a Perfect Resort in Texas
The G2 Ranch has a huge headquarters and lodging area that consists of 13,000 square feet. There are 11 double-queen bedroom suites with private bathrooms, 14 eight-bed bunkhouses with private bathrooms, an owner's suite and so much more as you will see in the photos below.  
Rooftop Golf Range at the Ranch and Resort
If you're wanting to do more than just go hunting, you're in luck as there is a rooftop golf range and putting green already set up at this ranch that is for sale. As you can tell this property is perfect for work retreats, corporate dinners, fundraising events, or as a ranch and resort welcoming guests for overnight stays.  
Hunting, Golfing, Fishing, Shooting, and So Much More
There is a bow range, 100 & 800-yard rifle ranges, skeet range, and a five-stand range on the property. You can catch fish all day if you want to, or just kick back and go on a safari ranch drive to see a variety of animals on the property.  
This ranch and resort for sale is one of a kind, you're going to love looking at these pictures. 
G2 Ranch - Ranch and Resort For Sale in Texas
This 1,105-acre ranch and resort is currently for sale in Texas. This truly is heaven on earth!
Look Inside Terry Bradshaw's 744-Acre Ranch For Sale Overlooking Texas
The Hall Of Famer is asking for $22 million for this HUGE sprawling ranch just north of Dallas.