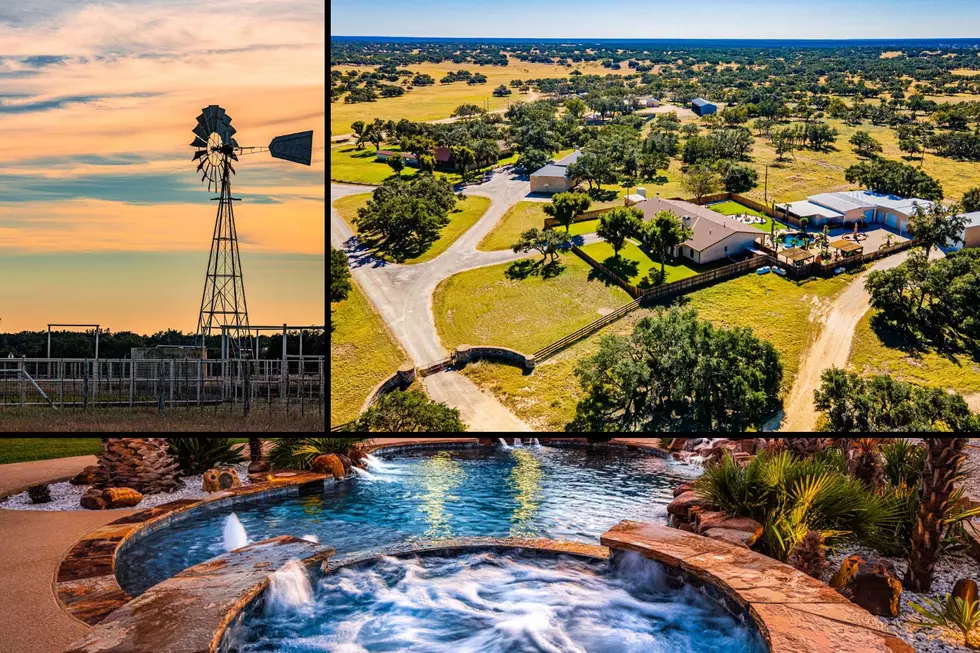 Nice Home and Over 11,600 Acres of Land For Sale in Sonora, Texas
KEN HOERSTER via realtor.com
We all know that Texas is a gigantic state, but if you have enough money, you can own a large chunk of land here. In fact, if you're looking for the largest piece of land for sale there is over 26,200 acres available in Cruce Ruta, TX for just under $300 million dollars. But when you look at that piece of real estate there is nothing developed on the land including a home to live in. So, when I found this place in Sonora, TX that came with over 11,600 acres plus a nice home I had to show you the property that gives you the best of both worlds. 
The exact address for this gigantic piece of property with the home included is actually difficult to find due to the size of the property. But it's known as Dragoo Draw's Ranch and listed at S County Road #314, in Sonora, TX 76950. Obviously, most people looking at this property is interested in the acres of land included but the house is nice too and would be a wonderful place to call home. 
Beauty Found Across the Whole Dragoo Draw Ranch Currently For Sale
This property isn't something you will find promoted heavily as it offers more natural beauty instead of all the latest features you would find in a brand-new home. The house on this property is only 3 bedrooms and offers 2 full bathrooms, but when it comes with 11,610 acres of land this is a rare find.  
What is the list price for the Dragoo Draw Ranch?
This much land is going to cost a lot of money, for this specific ranch the list price is $28,950,000. But look at the photos so you can see everything included in the large sticker price. 
Dragoo Draw Ranch in Sonora, Texas
This ranch comes with 11,610 acres of land and a list price of just under $29 million dollars.
Amazing Texas Ranch With Lake View in Sanger, Texas
This gives you the best of both worlds with 68 acres of land and a gorgeous lake view.
Most Expensive Ranch For Sale in Gilmer, TX
The beautiful home comes with over 111 acres of land.