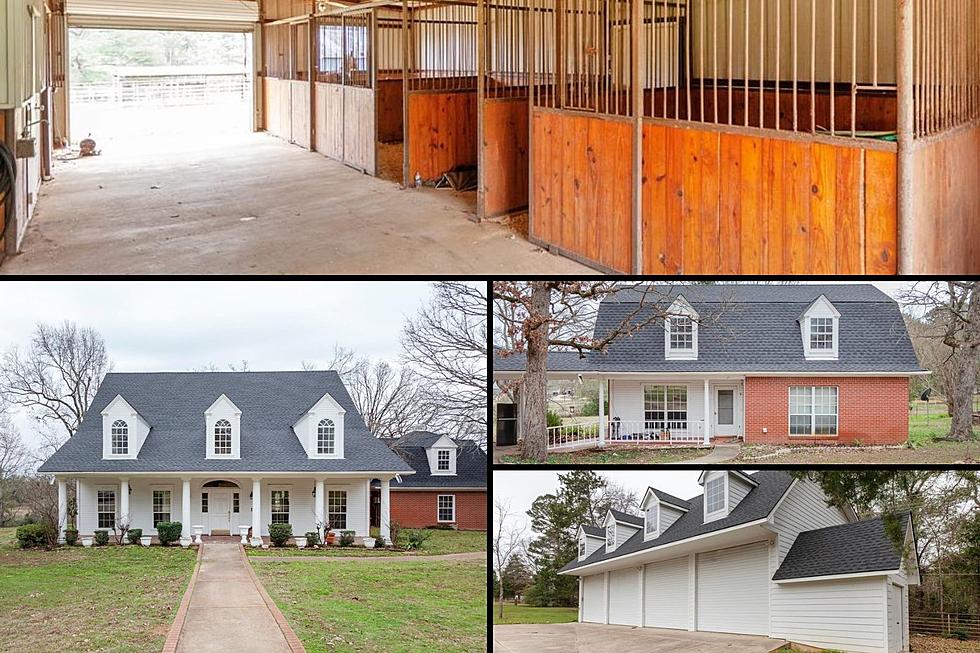 Multi-Million Dollar Ranch For Sale on E Loop 281 in Longview, TX
Joseph Spurlock via realtor.com
Having looked at more real estate listing than I can count, it's always fun to look at homes that are right down the road. And I recently found this unique ranch property that is inside Longview, Texas city limits and gives you 22 acres of land to do whatever you want. Although, if you want to be the next property owner for this place, I hope you've been saving your money because the list price is currently $2.9 million dollars. 
The only way you could sell a home in Longview for almost $3 million dollars is to have over 20 acres. We know that homes in East Texas are still moving quickly, but what all is included when you buy a multi-million-dollar home in Longview? Let's look at everything this home has to offer. 
Information on the 22 Acre Property on East Loop 281 in Longview, Texas
The address for this place is 2600 E Loop 281, Longview, Texas 75605. The listing for this property says the home has 7 bedrooms and 4 full bathrooms. There is also a guest house which is perfect for entertaining guests that offer an additional 2 bedrooms. 
Room for the Animals on This Longview, Texas Farm Property
If you have animals that need a place to live on the property, this place already has an 11-stall metal horse barn with tack room, 6 working bull pens, plus an 80 ft round horse pen and metal corral. This place was built in 1989 and could use some updates but there is nothing wrong with this place how it looks now.  
Now the fun part, let's scroll through the photos of this property in Longview. 
Multi-Million Dollar Property on E Loop 281 in Longview, TX
If you're looking for a property with over 20 acres in Longview, TX this could be your perfect place.
10 Safest Neighborhoods in Longview, Texas
According to crime rates here are the safest neighborhoods in Longview, Texas