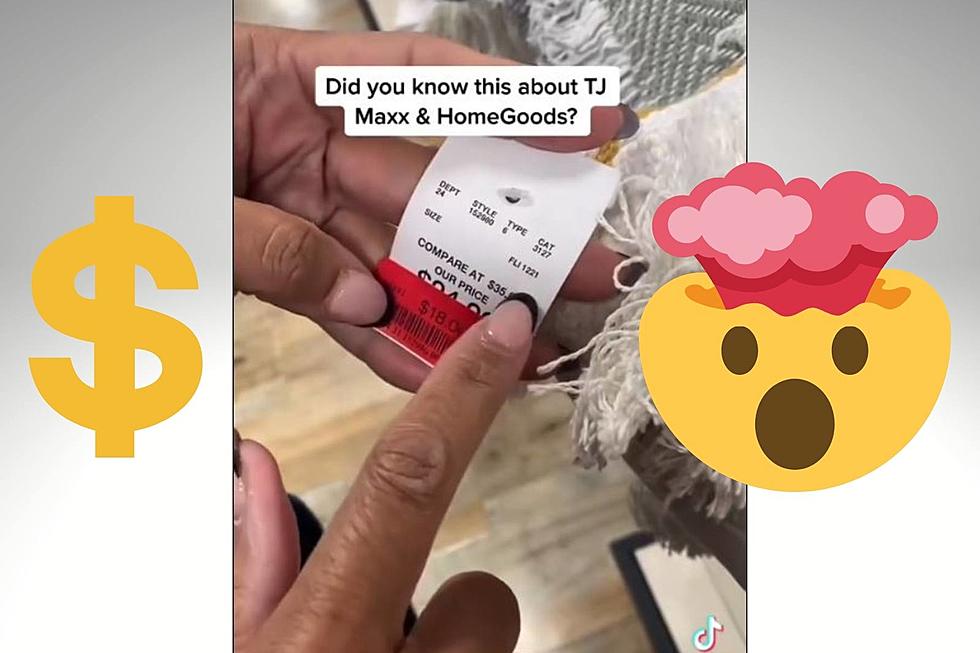 Were You Aware of This HomeGoods Hack that Can Save You Money?
Screenshot from @nicolethefreespirit TikTok
It's amazing the things we can learn online these days.
As much as we rail against the internet and social media, there's no denying that we can get secrets, tips, and hacks from our fellow shoppers that can save us lots of money.
And the social media that seems to be sharing a LOTS of those kinds of tips these days? TikTok.
Honestly, I'm not really a "TikTok" person. I'm not opposed or anything, but I find I'm already spending so much time on other social media, I'm afraid to fully fall into that proverbial rabbit hole, ya feel me?
However, the more I'm hearing about some of the channels that can help us save money, the more I'm tuning in if you will.
Like this lady, for example. She, like many of us, loves to shop at HomeGoods, T.J. Maxx, and Marshall's. Obviously, if we're shopping at these places already we clearly are interested in saving a little bit of money, right?
You can find her TikTok account under @nicolethefreespirit. I just wanted to share what she discovered with you. In this example, she's doing a bit of throw pillow shopping that many of us do to "freshen up" our home decor as cost-effectively as possible. But even at places like HomeGoods, a $35 throw pillow is still just a tad bit steep for some East Texans.
Thanks to @nicolethefreespirit, you may be able to save a TON on those throw pillows--and other items, as well--simply by learning this one simple hack. Take a look at the video:
Obviously, the only problem is... that pillow or item you had your eye on may be gone in three months. So in order to embrace this hack one has to be willing to let things come and go and snag the good deals when you see them. 
Do you have any shopping hacks you'd like to share with the class? Shoot me an email at tara.holley@townsquaremedia.com. 
20 of the Best Places in Tyler to Save Money on Great Clothes
There's no reason you can't find some awesome new duds at reasonable prices--at least not here in East Texas.
Popular Houston, TX Restaurant Charges a $100 Nonrefundable Deposit for a Reservation
I've yet to visit Turkey Leg Hut, but it's definitely gotta following. I'm not sure that I'm in a space where I'd be willing to fork over $100 for turkey legs before even sitting down, but obliviously there are people who are fine with it. I doubt any establishment would keep doing something like this if they were losing business over it.
But first , before you answer, check out pics of their mouth-watering pics, may influence your decision. Let us know.
One Tyler, TX Man Wants Historic Brick Streets Torn Up, All of Tyler Reacts
I've always enjoyed them, it's fun to say "on the brick streets" on the radio. Red Dirt BBQ & Music Festival is 25% cooler when it's on the brick streets of downtown Tyler as opposed to just downtown Tyler. On top of that it's something that helps set The Rose City apart from other towns.
But, I suppose if you live on them or have to drive down them daily it could get... umm.. bumpy? Look, I'm trying to stay neutral here, but it's hard to because I definitely have an opinion. How about we dive into what other folks had to say about the suggestion to tear them up.