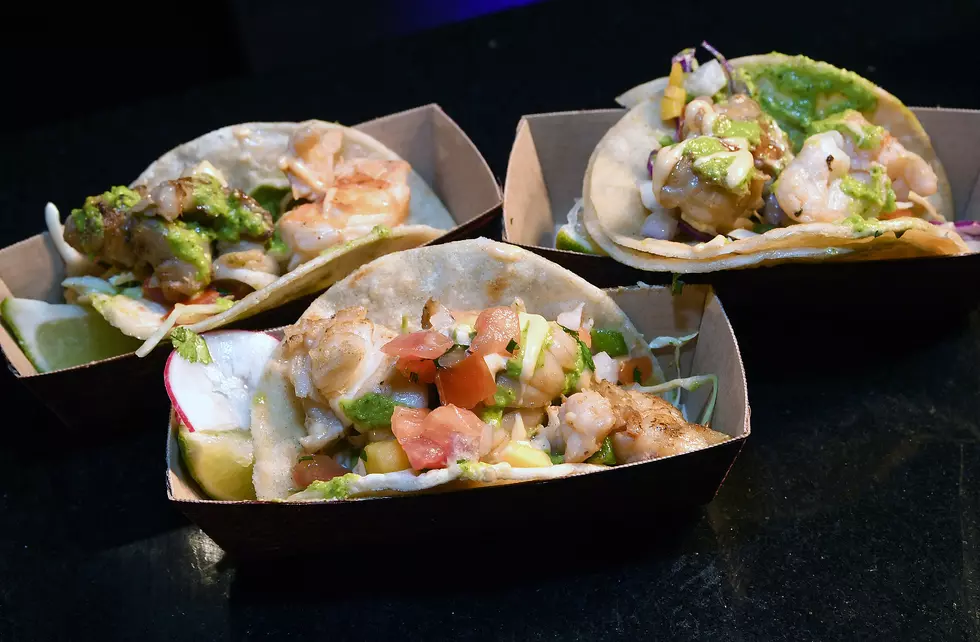 Get Ready to Throw Down Tacos in Downtown Tyler this Weekend
Ethan Miller, Getty Images
10 vendors have entered the inaugural Taco Throw-Down, only one can take the title. Who will it be?
Tyler's Main Street Department, Hispanic Business Alliance, and Garage Bar have come together to host the ultimate battle for the best taco in Tyler. Tyler's Taco Throw-Down will be held in Downtown Tyler in the Fair Plaza Parking Garage located at the corner of West Elm Street and South Broadway Avenue during Hit the Bricks on Saturday Oct. 13.
VIP tickets are available for purchase online at $50 each. VIP tickets include early entry to the event at 11 am, an event T-shirt, a ticket to the Tequila Tasting at 3 pm at Garage Bar, as well as early entrance into the after-party hosted by Garage Bar. The VIP ticket also includes a ticket to the Film Festival at Liberty Hall and Wrap Party and a swag bag. You can purchase VIP tickets online here.
General admission is free and event entry begins at 12 pm Tacos will be available for purchase. Cash is highly encouraged.
Free parking is available at Fair Plaza Parking garage just two blocks south of the Square. The entrance is located right across the street from the Tyler Public Library off College Ave. A shuttle will be available to travel to all the locations during the Hit the Bricks event and will be used to shuttle all VIPs to The Garage Bar starting at 3 pm.
You MUST be 21 or over to participate in the Tequila Tasting and MUST show a valid ID before entering The Garage Bar. You do not have to be 21 or over to purchase a VIP ticket and enjoy the other VIP benefits!
Who's vying for Best Taco in Tyler?
East Texas Brewing Company
Fuzzy's Taco Shop
Moocho Burrito
Lupita's Restaurant
Gaspar Tacos
Magnolia Catering
Rick's on the Square
Mi Mexico Lindo Highway 31 Taqueria Y Restaurant
Posados Café – Tyler
Blessed Mess Creations Tacos