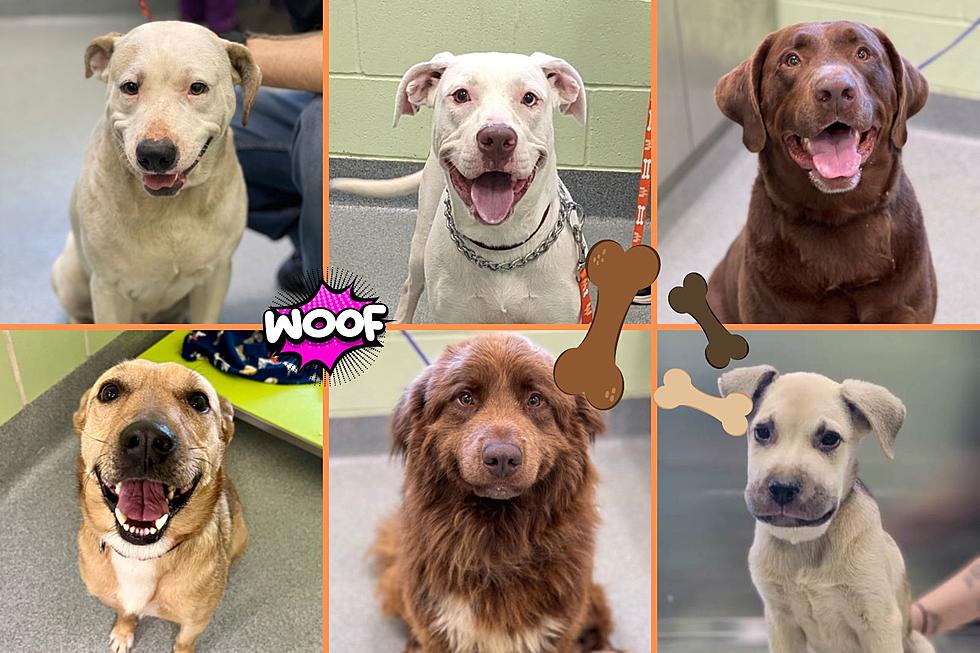 41 Dogs Smiling in Their Photos Waiting to be Adopted in Longview, TX
Longview Animal Care and Adoption Center, Canva
While many people talk about adopting animals, I think it's the other way around. My dogs (Cooper and Gypsy) picked Savannah and I and we feel fortunate each day that we go home to these two that continue to show us unconditional love. We all know that pet overpopulation is a serious problem in East Texas but hopefully as we continue to talk about the issue, more people become aware and do their part to make sure the problem doesn't get worse. But there are currently 41 dogs that are waiting for their forever family in Longview, Texas and I think you need to see all of their adorable faces. 
Last week in Smith County the animal control and rescue facility held a free donut and dogs' event that seemed to be very popular as they posted online about the successful event. It would be great to see a similar event take place in Gregg County, but regardless of an event or not, we should make sure all of these dogs get rescued soon. 
You Have to See All the Smiling Dog Pictures
I'm not sure what the photographer did to make all of these dogs smile in their photos to be adopted but whoever it was did a wonderful job. It was so fun scrolling through the photos and seeing all of these dogs grinning from ear to ear. 
You Can Make a Difference
Adopting a dog is a big decision, they will be with you for many years to come. When you're ready to adopt you can visit the Longview Animal Care and Adoption Center at 303 H.G. Mosley Pkwy in Longview, TX 75604. They are open Tuesday through Saturday from Noon until 5:00 p.m. But if you're ready to have a new best friend let's look at some of the dogs that are available for adoption in Longview, Texas: 
Over 40 Dogs Waiting for Their Forever Family in Longview, TX
These dogs are currently at the Longview Animal Care and Adoption Center waiting to show their new owner unconditional love.
8 Dog Friendly Restaurans in Longview, Texas
Here are your options as far as dog friendly restaurants in Longview, Texas