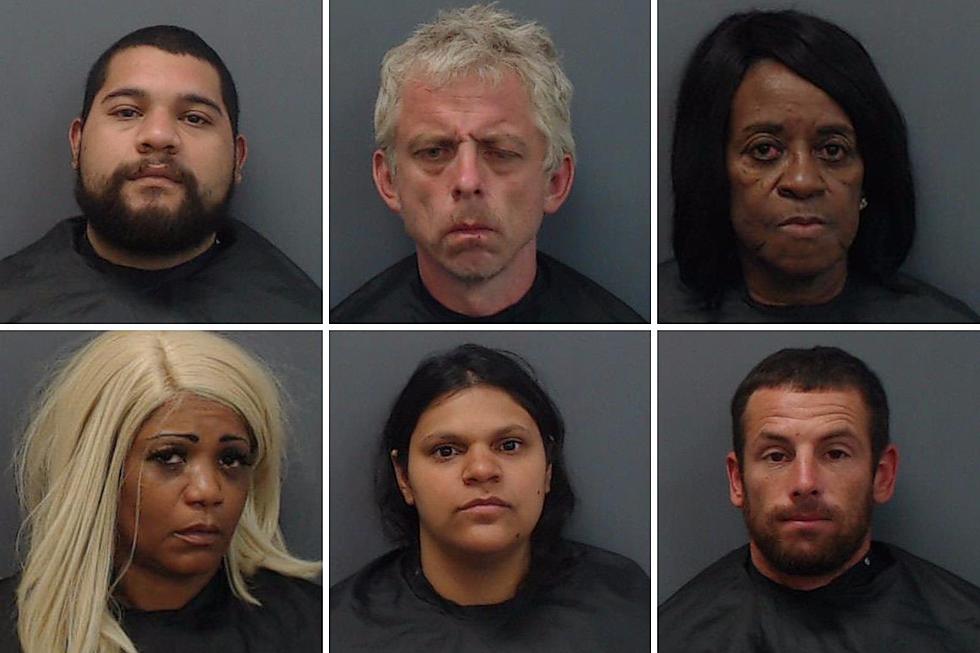 61 Felony Arrests Were Made In Gregg County Last Week
Gregg County Jail
Nearly half of the arrests made in Gregg County, Texas last week (Monday, April 10 to Sunday, April 16, 2023) lead to at least one felony charge for those being arrested. Nearly 130 individuals were booked into the Gregg County Jail on a misdemeanor charge, or a felony charge, or were being held on some kind of detainer after having interactions with law enforcement.
Law enforcement agencies from across the county, including Longview, Kilgore and Gladewater police departments, along with the Gregg County Sheriff's office and other agencies from around the region, including, Smith County, Rusk County, Cherokee, County, and Dallas County sheriff's offices were involved in the apprehension of some of these suspects. In addition to those agencies, the Texas Department of Criminal Justice was also involved in arresting some individuals.
The usual felony charges are here again.
Manufacture, sale, or possession of illegal drugs and substances, DWI of 3rd case or more and unlawful carry of a weapon by a felon. Felony charges we rarely see popped up last week in Gregg County, including:
organized criminal activity
being a fugitive
arson to a house of worship
INS detainer
US Marshal detainer
All information has been provided by the Gregg County Sheriff's Office through an open records search. Looking through the reports, a few felons thought that Gregg County might be a safe place to hide from law enforcement, but that wasn't the case. Fugitives from around the state, as well as St. John Baptist Parish, LA and Las Vegas, NV were arrested last week.
Every person featured in the photo gallery below is innocent until proven guilty in a court of law. Each person has been processed into the jail on either a state jail felony, a third-degree felony, second-degree felony, first-degree felony, a capital felony or was arrested and held on a fugitive warrant or detainer, a United States Marshall Remand, or Immigration Customs Enforcement detainer.
61 Felony Arrests Were Made In Gregg County Last Week (April 10-16, 2023)
Those below were arrested on a felony charge in Gregg County, Texas. All are considered innocent until proven guilty in a court of law.
Smith County Law Enforcement Has Made 42 Felony Arrests So Far In April
These 42 individuals have been arrested by Smith County law enforcement and are charged with at least one felony charge. All persons featured in the following photo gallery are considered innocent until proven guilty in a cour of law.
Murder, Drugs + DWI Are Reasons For These 42 Felony Arrests In Longview, Texas
The following individuals were arrested in Gregg County last week for various reasons. All suspects in the following gallery are presumed innocent until proven guilty in a court of law.
After Arrests, 44 People Are Facing Felony Charges In Smith County (March 20, 2023)
Smith County authorities were busy the week of St. Patrick's Day. More than 120 were arrested throughout the week and these 44 people are now facing some kind of felony charge or are being held on some kind of detainer.
Everyone featured is considered innocent until they are proven guilty in a court of law.