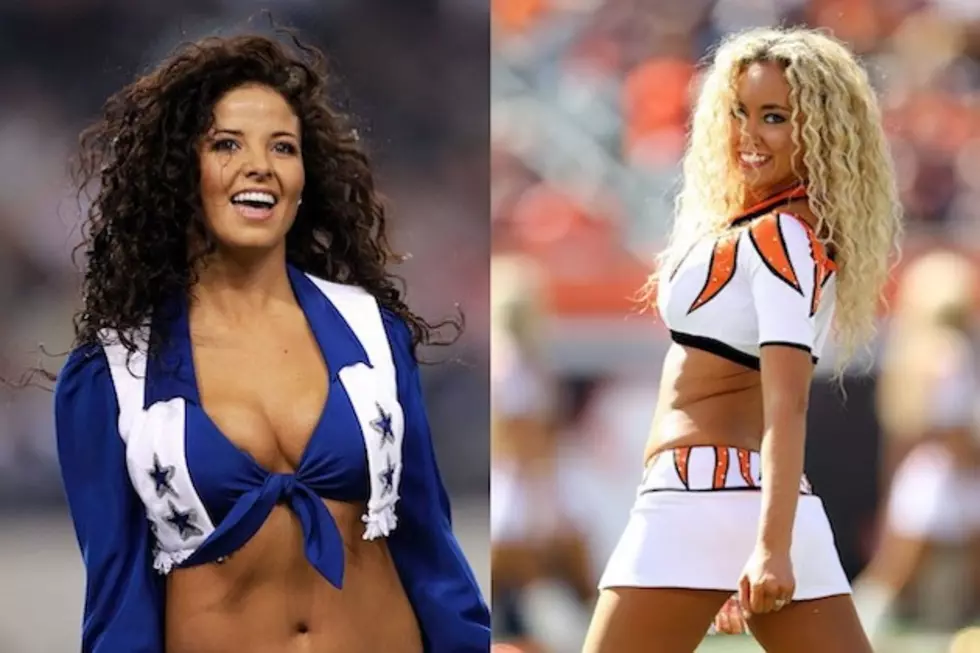 Which NFL Team Has The Hottest Cheerleaders? [Round Three]
The NFC and AFC championship games are just weeks away, but honestly, who cares because the real action is happening right here! Two rounds are in the books and round three on the quest to crown the hottest NFL cheerleading squad is kicking off.
The 'Ben-Gals' continue to maul the competition but take on a tough Dolphins squad. The Colts cheerleaders made the most of their second chance by advancing to take on the Chiefs. In the NFC, odd bracketing brings us down to three teams, meaning all three will face off with the top two teams advancing to final round to face off once again.
Vote now for your favorite squad! [Click the team name to check out a photo gallery dedicated to each squad.]