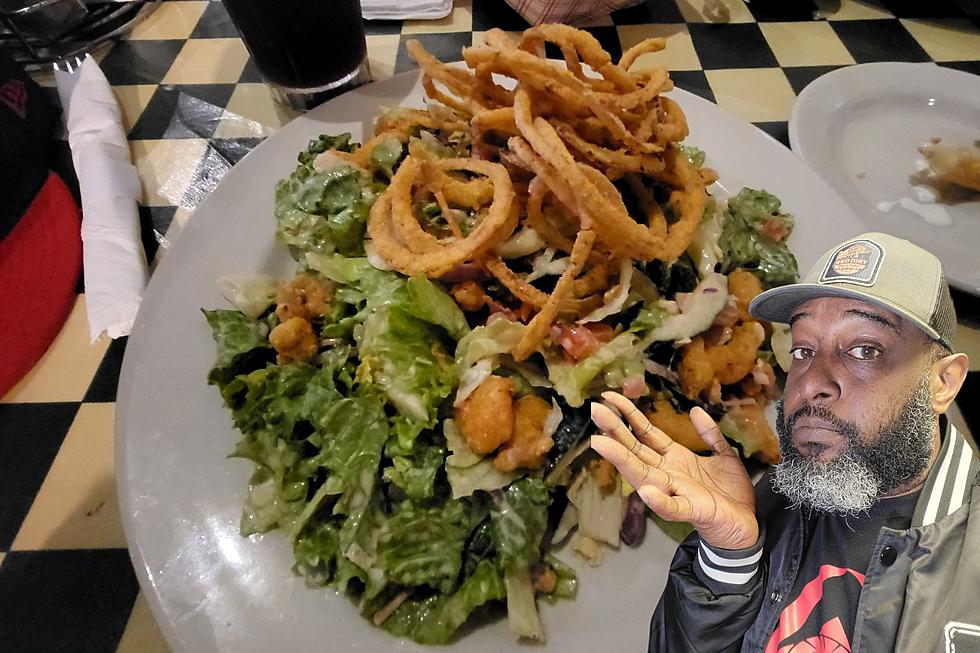 The Best Damn Thing I Ate In East Texas: Crawfish Salad At Clear Springs Tyler
Melz
DISCLAIMER: The Best Damn Thing I Ate series is where Melz On The MIC checks out restaurants and food trucks all across East Texas for the purposes of review. Melz was not compensated or given free food for his review.
Who Knew Eating Mudbugs Could Be Healthy? You're probably used to having crawfish boiled but I bet you never thought about throwing some crawfish in a salad have you? Sure, steak, fish, shrimp and chicken are sure shots but this particluar menu item caught my attention at a Tyler restaurant and I had to try it.
We Pulled Up To Clear Springs Restaurant In Tyler Recently.
I was invited to lunch with some of my colleagues including Sales man Extraordinaire John Martin and one half of the KNUE Morning Show Team Billy Jenkins to Clear Springs Restaurant in Tyler near the corner of South Broadway and Grande in the limestone building. It was my first time there so I was kind of excited to see what they had to offer.
The Family Friendly Atmosphere and Service Was Top Notch!
We were told to try their world famous onion rings first because that's considered a favorite amongst diners. I'm not an onion ring guy so I deferred to Billy who said they were indeed incredible and tasted amazing. Soon we were joined by Clear Springs GM JD Bowline who shared with us some of the details that went into making their food.
Clear Springs serves up a variety of western specialties including delicious seafood, steaks, burgers and fresh salads.
They have a great menu that we'll sure you'll find something to love. Billy decided to go with the shrimp tacos and he loved them. Another menu that's well known is their fried catfish and like their menu says, they serve some of the best seafood and your Texas favorites like chicken fried steak.
But The Crawfish Salad Was Amazing!
Now my order was great! I never had crawfish on a salad before and I was intrigued so I gave it a try and I'm glad I did. Crispy fried crawfish tails tossed with salad greens, tomatoes, purple onions, cucumber and Cajun Ranch dressing. That's right CAJUN Ranch! Even though it was topped with spicy onion strings (like I said earlier, not an onion ring guy) it still tasted great!
I recommend you stop by and check them out and don't get them confused with that "creek BBQ" place down the street. Clear Springs has locations in Nacogdoches, New Braunfels, and Midland but you can find them at 6519 S. Broadway in Tyler.
These Restaurants in Longview, TX Have Great Online Reviews
Here is a list of highly rated restaurants in the Longview, Texas area.
Tech Infused Mini Golf Bar Opening Soon In Texas
Puttshack is opening up locations in Houston and Dallas soon and this aint your mom and dad's "putt-putt"! Let's take a look inside!
A Home Straight Out Of A Horror Movie Is For Sale In Texas
If you love horror movies or all things "Macabre" then this is the perfect home for you!