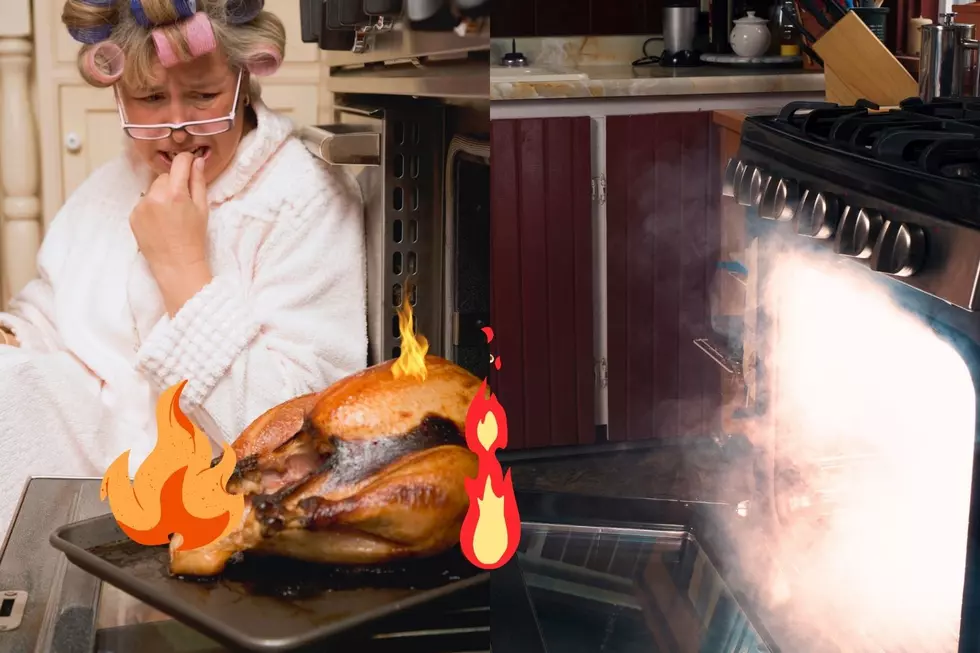 What's the Biggest Thanksgiving Mishap That Happened at Your House?
CANVA
Thanksgiving is my favorite holiday, it includes family, football, and too much food. It's a glorious holiday and a special time to remember how thankful we are for so many blessings in our life. Even when life is tough, we still have it better than so many other people, it's important to focus on the positive as much as possible. But when you're getting the whole family together at some point there will be some mishaps that take place. So, what is the biggest Thanksgiving mishap that has ever happened at your house? 
I can think of a couple different stories from previous Thanksgiving holidays that still make me laugh. One of them has to be when we had my brothers and cousins and neighborhood kids all playing football. Of course, we thought tackle football would be a good idea. That's when shirts started getting torn and everyone wanted to make the big hit so there was a bloody nose or two. Yeah, what a way to celebrate, by injuring friends and family. It's such a horrible idea to think about it now.  
The Biggest Thanksgiving Mishap Was a Cooking Error
Since my dad spent his whole life working as a restaurant manager, he also wanted to make sure all of his kids could create a Thanksgiving meal for their families after growing up. I remember my first Thanksgiving away from home he sent me an email with how to make a turkey, I had a great dad. But I think my sister missed the email because she messed up her turkey. 
The Turkey Was Not Edible
My sister is a wonderful person but sometimes makes mistakes in the kitchen. On this Thanksgiving holiday she made her turkey in one of those plastic bags but didn't put any flour in the bag, so the bag stuck to the bird. There was no way to separate the bird from the bag. Luckily, there were lots of side dishes and desserts, no one walked away hungry.  
So, what about you? What's the biggest Thanksgiving mishap that happened at your house? 
LOOK: The top holiday toys from the year you were born
With the holiday spirit in the air, it's the perfect time to dive into the history of iconic holiday gifts. Using national toy archives and data curated by
The Strong
from 1920 to today,
Stacker
searched for products that caught hold of the public zeitgeist through novelty, innovation, kitsch, quirk, or simply great timing, and then rocketed to success.
The Best Movies To Watch With Your Family Over Thanksgiving on Netflix
Home for the holidays? Need something to watch? Here are our Turkey Day recommendations for the whole family.
LOOK: See what Christmas was like the year you were born