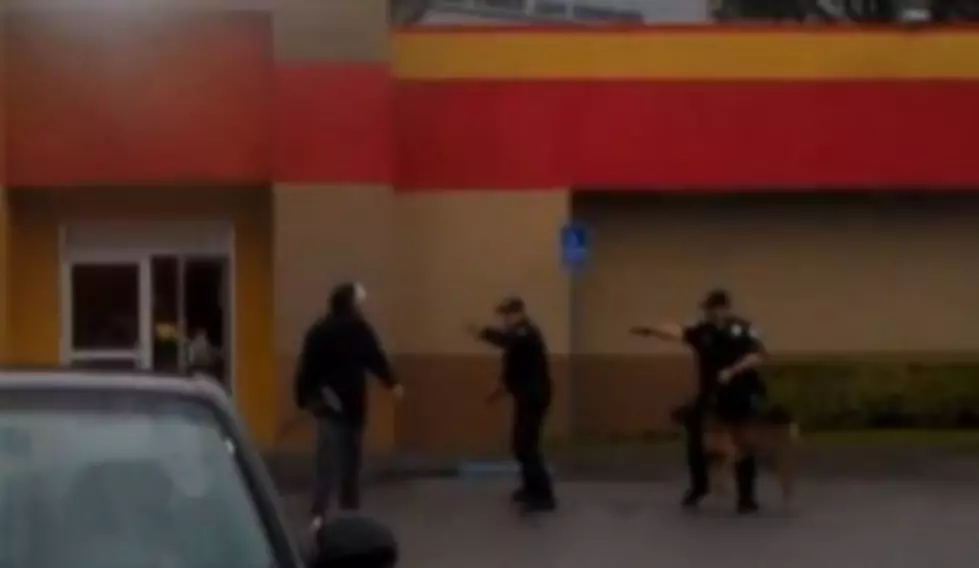 Suspect with Crowbar Shot Outside Carl's Jr. [VIDEO]
A man was shot and killed at a Carl's Jr. in California after police were called because they said he was smashing windows with a crowbar.
When he emerged from the fast food place, the Los Angeles County Sheriff's Department said in a news release they ordered him to drop what they described as a three-foot metal bar.
The man, seen in a dark hoodie and wearing a white cap, exits the Carl's Jr. carrying a long object that appears to be a sledgehammer. Police have their weapons drawn, and can be heard ordering him to "put your hands up."
When he refused, they attempted to Taser him, the news release said. Police say he then swung the bar twice at an officer, causing the cops to open fire.
The man was shot five times, KTLA 5 News reported. He was rushed to the hospital, where he was pronounced dead.