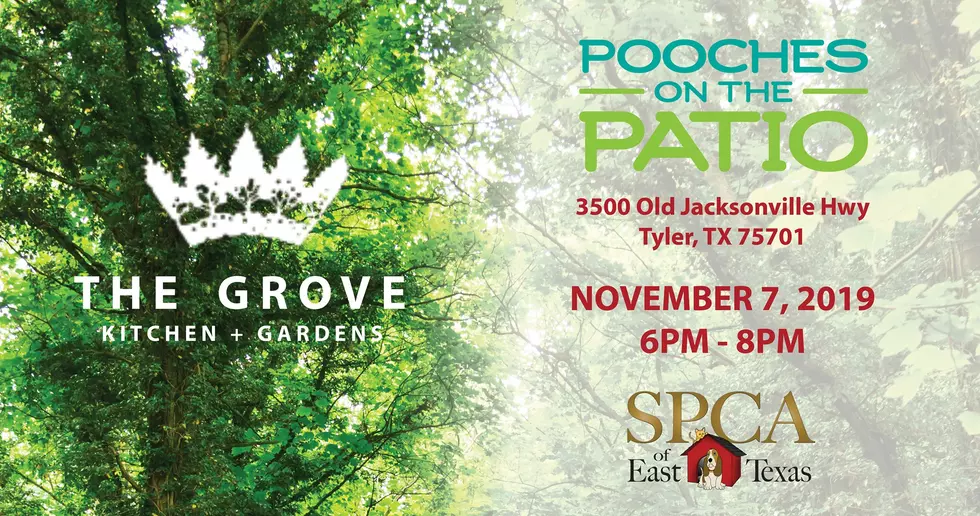 'Pooches On The Patio' At The Grove In Tyler November 7
Photo cred: SPCA of East Texas and The Grove
The Grove Kitchen & Gardens in Tyler is such a lovely place to be. It's beautiful, fun, the food is delicious--I just enjoy being there. Add the presence of our beloved dog companions and it definitely gets added to the list of my "happy places." I love that they're opening up their business to support the SPCA of East Texas whose mission is to "to improve the lives of animals, alleviate their suffering and elevate their status in society."
Have you seen the beautiful gardens at The Grove? I have a feeling if you ask your dog if he or she would like to accompany you to the "Pooches on the Patio" event at The Grove at 3500 Old Jacksonville Hwy in Tyler, November 7, from 6 to 8 p.m., they'll be absolutely ready to go.
So, bring your dog and everyone you know and enjoy knowing that as you are having a blast with your friends, both canine and otherwise, that you're also helping animals. A portion of the proceeds during this time will go toward helping the SPCA of East Texas continue their beautiful work to improve the lives of animals in East Texas.
A couple of things to keep in mind?
Please make sure your furry friends are current on their vaccinations and are wearing a current rabies tag. Any puppies under one year of age that join the fun need to be fully vaccinated. This is required by the Northeast Public Health District. It is always requested that only pets who have been spayed or neutered attend. After all, we want everyone to be well-mannered. ;)