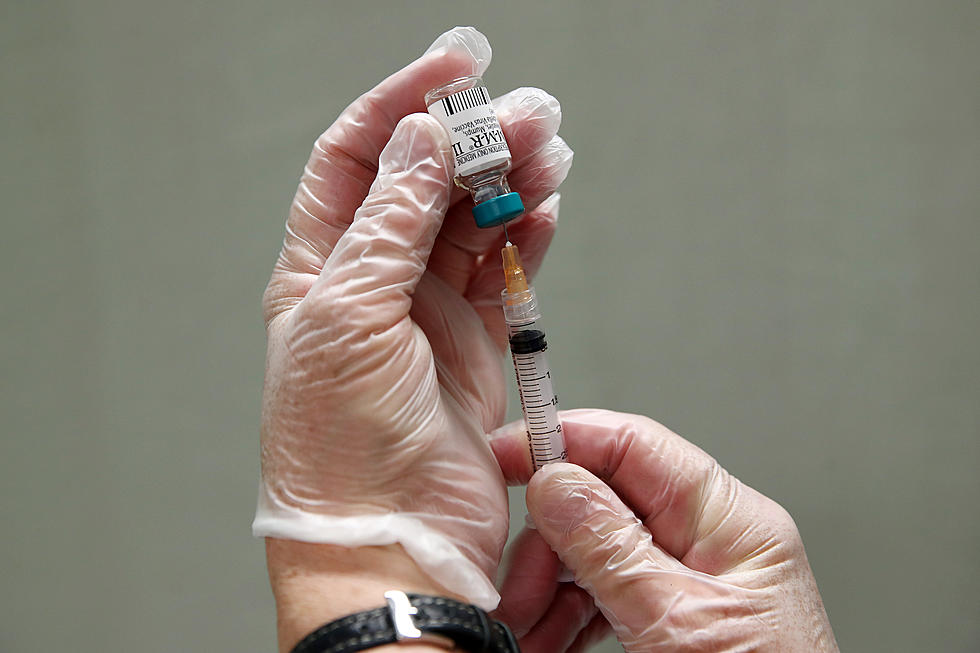 Pfizer Announces Their COVID Vaccine Is 90% Effective, Files With FDA
Photo by Fiona Goodall/Getty Images
Enter your number to get our free mobile app
"This is about the best the news could possibly be for the world and for the United States and for public health,"
The Pfizer vaccine is a two dose vaccine, and patients will need about three weeks between shots. The national rollout of the vaccine will not start until the FDA issues authorization.
In the moments after the announcement from the drug maker, the stock market shot up. Including shares of companies like the cruise ship industry.
Shreveport has played a major role in getting the Pfizer vaccine over the finish line.
Dr. John Vanchiere, infectious disease specialist at LSU Health Shreveport, is leading the vaccine trials in Shreveport. He shares thoughts on his involvement in the development of the Pfizer COVID vaccine, and what it means.
"It's a home run," Vanchiere begins, explaining why the Pfizer announcement that the vaccine is 90% effective is a groundbreaking medical moment, "It's a really, really good outcome...much better than we hoped it would be. It's really phenomenal.
"Probably the best comparison is to the flu vaccine which we have to change every yea. The flu vaccine ranges anywhere from 20 to 50, 60% effective in good years."
Read More: LSU VS CLEMSON: WHICH DEATH VALLEY IS THE REAL DEATH VALLEY?