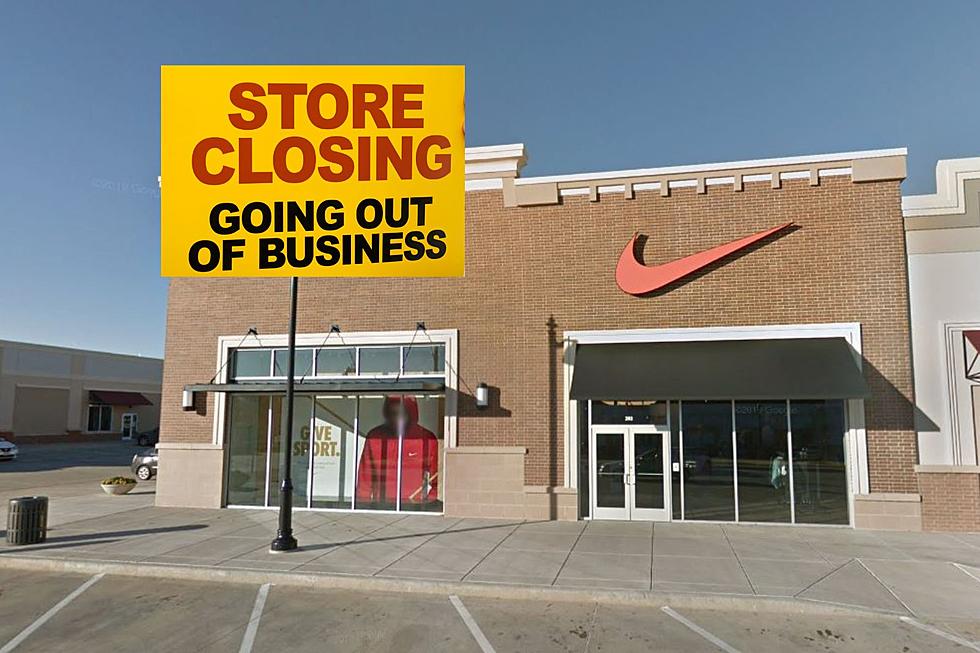 Nike Factory Store In Tyler Closing Monday, May 15th – Up To 50% Off Sale
Google Street View and Canva
Wherever you go in the world you'll definitely see a Nike swoosh symbol. The big check mark-looking logo can be seen on t-shirts, shorts, socks, and most of all shoes and athletic gear. Tyler, Texas customers were excited when the news came that the brand would be opening a store in The Village At Cumberland Park shopping center on S. Broadway several years ago. Now customers seem to be flocking to the store to save money on their favorite brand after learning the store would close their doors for good Monday, May 15th.
According to CBS19, Nike Factory Store staff members confirmed that the retailer would be closing their doors and they are now selling some of their merchandise up to 50% off. After calling the store and identifying myself and speaking with a manager he quickly said,
"We are not making any comments"
and then abruptly hung up on me.
The news about the closure quickly spread across social media yesterday as seen b this Facebook post.
The store, located at 8930 S. Broadway Ave. is one of several Nike stores that are closing, including one in Shreveport, as reported on by our sister station K94.5.
While new buildings are going up at The Village At Cumberland Park, the retail center is seeing a decline in tenants. It was reported last month that another big anchor store in the shopping center, Bed Bath & Beyond would be closing after announcing the company had filed for bankruptcy.
Deion Sanders Owned The Largest Home In Texas, How Big Was It?
The home at 1280 N. Preston Rd. in Prosper was last listed on Zillow in 2019 for $14,500,000.00. It is not currently on the market, but scrolling through the pics below, you can get an idea of how Deion Sanders liked to live when he was in Dallas.
Over 5000 Personalized License Plate Requests Denied By Texas DMV In 2022
Out of 5000 personalized Texas license plate requests in 2022, these 26 were denied by the Texas Department of Motor Vehicles.
Ultra Luxurious Regal Eagle Cabin In Broken Bow Is The Perfect Getaway & Sleeps 22
If you have a large family and looking for a luxurious place to get away to, the Regal Eagle in Broken Bow, OK is now your destination