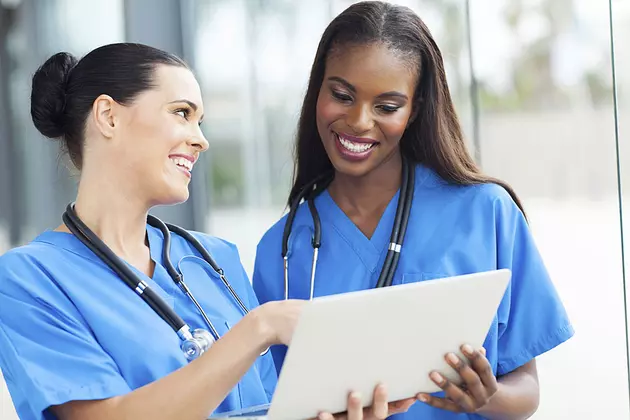 National Nurses Week Begins Saturday- Let's Give 'Em The Recognition They Deserve
iStock
It's probably fair to say that for the most part, we take nurses for granted.  Then when something happens and you're in  need  of care and expertise, your perspective changes almost instantly.
I know it did for me years ago when I had to spend time in the hospital.  You find out fast it's the nursing staff you come to depend on 'round the clock.
Texas is a great state for the nursing profession.  According to WalletHub.com, we rank #4 in the country for nurses' salaries (Wisconsin's #1) and #8 for nursing career opportunities (New Mexico's #1).  For nurses just getting into the field, Texas is #1 for starting pay!
I have five nurses in my family:  my wife, one daughter, two sisters, & one sister-in-law.  As you might imagine, I've heard lots of stories - some really mind-blowing.  Of course they're also the first ones to set me straight about how soft my radio job is compared to what they do, if I happen to come home squawkin' about having a tough day!
Here's the bottom line:  since the designated special week for Nurses begins May 6th, it's a perfect time to recognize those nursing pros in East Texas whose efforts deserve to be showcased.  Nominate your favorite Nurse here and we'll pay them tribute on the air on Friday, May 12:
You can only vote once per day... so no cheating! We can tell if you do!