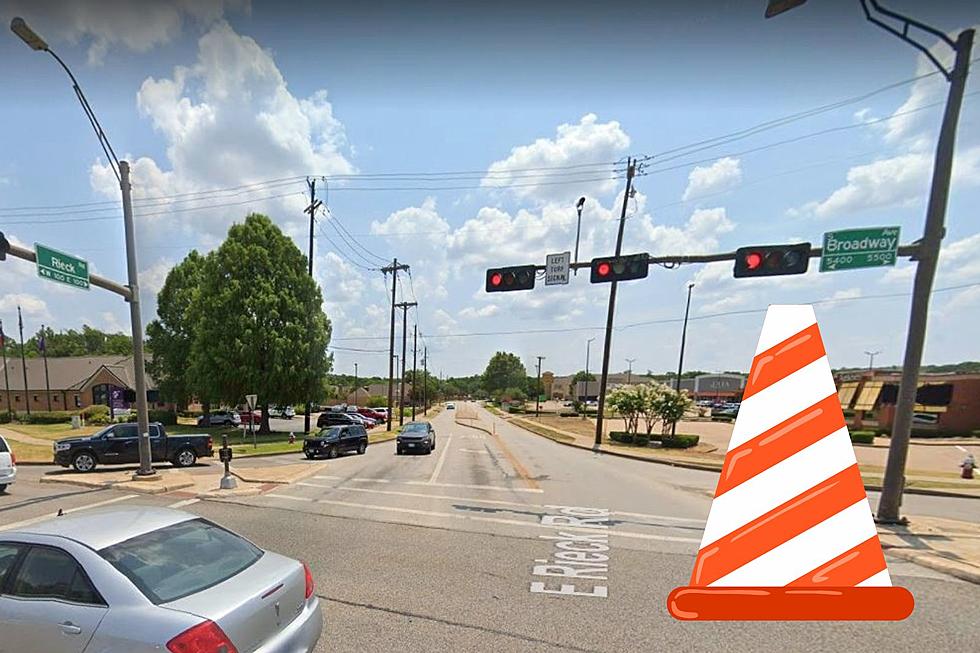 LOOK: This Busy Intersection in Tyler, TX to Be Closed Most of Tuesday
google maps, canva
The City of Tyler announced earlier today that a busy intersection in Tyler, Texas will be closed for repairs most of the day on February 21 due to an accident that occurred over the weekend.
Due to a traffic crash over this past weekend in Tyler, Texas, a traffic signal pole was damaged, reports KYTX. In order to repair the damage done, City of Tyler crews will be working from 8 a.m. until 5 p.m. at the intersection of East Rieck Road and South Broadway Avenue.
That means an alternate route will be needed for those who travel this route regularly. Drivers will be unable to turn off of South Broadway Avenue onto East Rieck Road.
Will there be detoured routes available?
KYTX reported that "there will be a detoured route from Westbound East Reick Road back to South Broadway using New Copeland Road and Shiloh Road."
Drivers are encouraged to show patience and understanding as the City of Tyler, Texas workers repair the damage done last weekend.
If you ever run across any issues with damage done to traffic signal poles or any other traffic-related issues in Tyler, Texas, the City of Tyler asks you to contact them.
If you'd like to contact the City of Tyler, they ask that you "report a malfunctioning traffic signal or a damaged or missing street sign" by contacting the City of Tyler Police Dispatch. They can be reached 24 hours a day, 7 days a week. The phone number to call is (903) 531-1000.
They ask that the City of Tyler residents NOT call 911.
10 Safest Neighborhoods in Tyler, Texas in 2023
Here is a look at the safest areas around Tyler, Texas.
Texas Practice Driver's License Test
You need to miss 4 or less to pass the test... can you do it?
Let's Look at the 10 Most Expensive Neighborhoods in Tyler, Texas in 2023
If you're wondering where the most expensive homes are located in Tyler, Texas this list of neighborhoods will help.