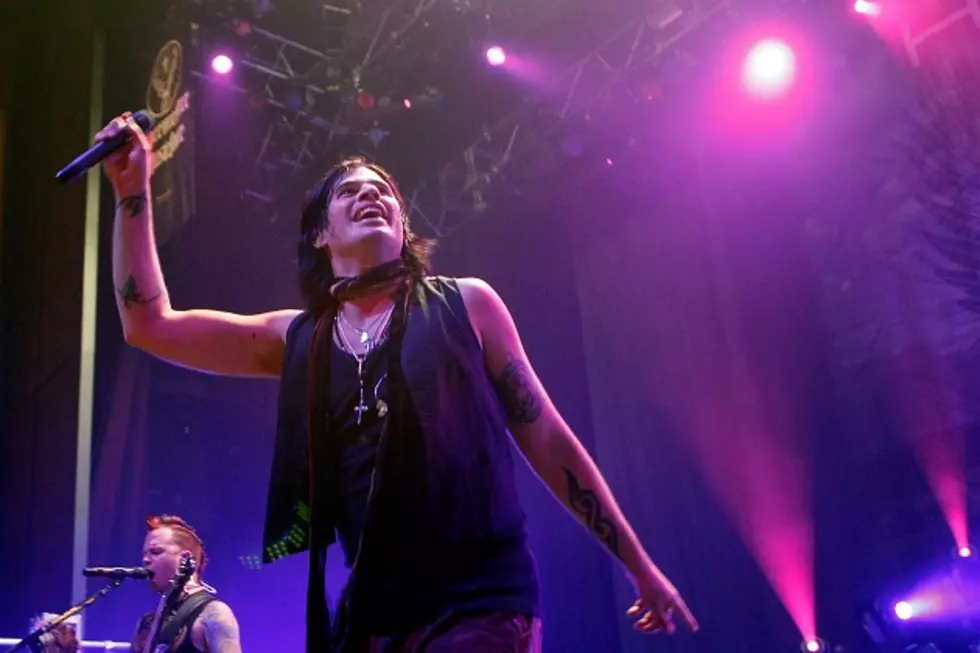 Hinder Frontman: New Album is Reflective of 'Really Dark Drug Binge'
Ethan Miller/Getty Images
Hard rockers Hinder are back with a new album, 'Welcome to the Freakshow,' out Dec. 4, and frontman Austin Winkler isn't holding back when it comes to opening up about the inspiration behind the album's heavy tracks. Winkler says most of the songs are a reflection of "a really, really dark drug binge," which drove him to rehab after the band finished the album.
"I was in a very, very, very dark addiction," Winkler told Billboard. "I think you can definitely hear the turmoil in my voice. As soon as we got the record done I went into treatment to get help, and it's interesting to go back and listen to it now. Coming back, I have a whole new look on all of them and they mean something completely different to me now, too, so it's pretty cool. That's the beauty of music."
Hinder's first single off the album, "Save Me," is currently No. 25 on the BDS Radio chart for active rock. Winkler says the song is certainly indicative of the dark place he was in at the time of recording the album. "I was kind of in the mind set of, 'Get out of my face. I'm too far gone to be saved,' kind of thing," he says. "I had a really nasty attitude in that song, but I had a blast singing and recording it. I think it's our heaviest single yet, and we're getting a pretty good response."
Hinder are set to play a handful of U.S. shows with Nonpoint before 2012 is over.
Dec. 5 - Battlecreek, Mich. @ Planet Rock
Dec. 7 - Kenosha, Wis. @ The Brat Shop
Dec. 8 - Fort Wayne, Ind. @ Pieres
Dec. 9 - Flint, Mich.
Dec. 12 - Lancaster, Pa. @ Chameleon Club