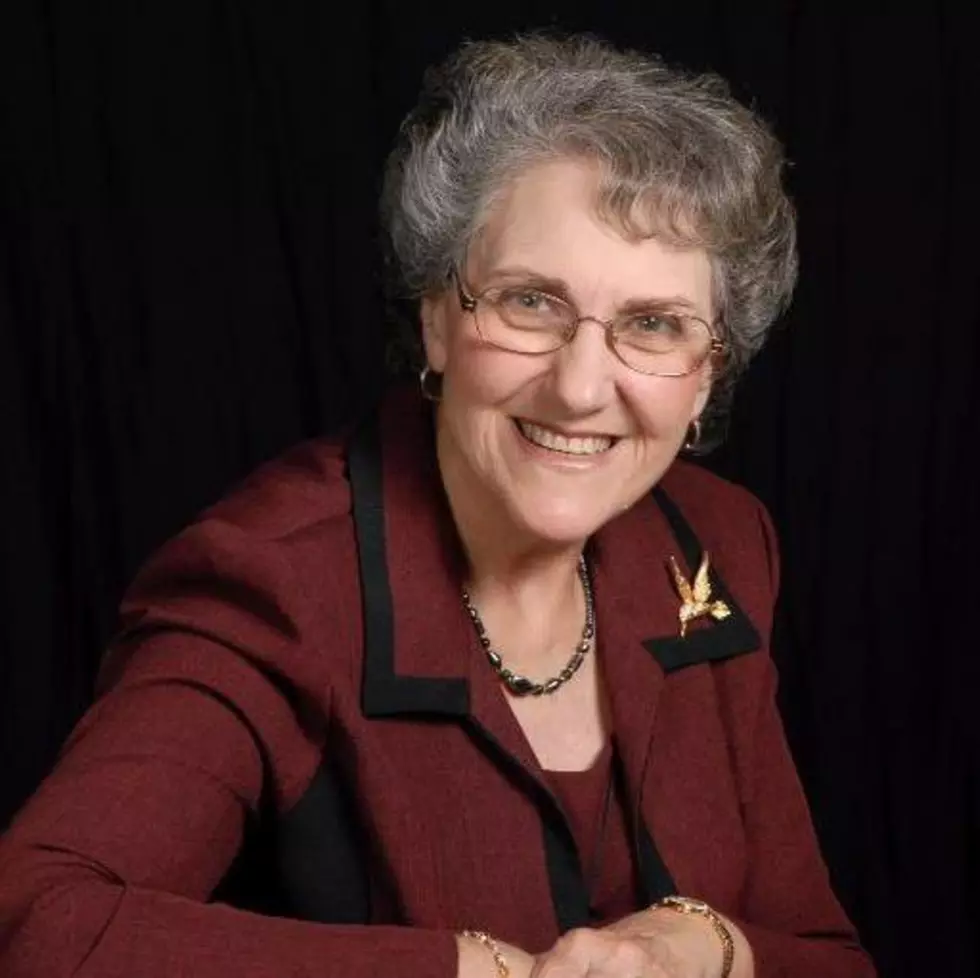 Education Board Candidate Who Called The President A Drug Using Gay Prostitute Loses
Photo courtesy candidate's website
President Barrack Obama has been called many things since he first took office eight years ago...but a drug using gay prostitute was, well...unique.
State Education Board Candidate Mary Lou Bruner, a retired teacher from Wood County, made national headlines when it came to light that she subscribed to this and a number of other odd conspiracy theories.
Among the others?  Noah's Ark carried baby dinosaurs.  The Democratic Party was responsible for the assassination of JFK.  Global warming is a Marxist hoax; an attempt to extort reparations for third world nations from the United States.
All of these and more were expounded upon via Bruner's Facebook page and thrust her into the national spotlight when she came startlingly close to winning a seat on the State's Education Board.
East Texas, in particular, was not painted in a favorable light, as her seeming popularity in the election appeared to indicate that East Texans were on board with her views.
However, following her opponent, Lufkin school board President Keven Ellis' relatively easy win in the run-off election Tuesday (5/24/2016), her on-paper popularity seems to have been more a case of ill-informed voters simply picking a random name on the ballot rather than Bruner having any sort of true "following" in the region.
Bruner did not respond to calls asking for comment regarding her loss.
Nevertheless, when asked by the Dallas Morning News earlier this year about her Facebook posts, Bruner responded that she was "not interested in answering ridiculous questions about Facebook."
Pressed further when the paper questioned her statement that "Islam is not a religion" and is "an inhumane totalitarian political ideology with radical religious rules and…barbaric punishments," and her platform promising to keep gay "subliminal messages" out of Texas textbooks, Bruner simply stated, "I have been treated so bad. You have no idea how bad I have been treated."
After her comments came to light, Bruner received the ire of practically every reputable teaching organization in the United States and even lost the endorsement of a major Tea Party organization.
Keven Ellis will now face Democratic candidate Amanda Rudolph in the fall.  The winner of that election will replace board member Thomas Ratliff, a Republican who decided against running for re-election.
Ratliff had been troubled by Bruner's candidacy and even more so by her near-win.  Following Ellis's win on Tuesday night Ratliff said,  "It's encouraging that all is not lost for the Republican party in my district."
Election officials on both sides of the aisle have stressed that, going forward, voters should be cautious regarding who they cast their ballots for, especially in local elections.
This is a problem the stretches far beyond East Texas.  Research by governing.com indicates that some voters might make guesses or vote based on candidates' names. Others may choose to leave part of their ballot blank.
A new non-profit and non-partisan website, BallotReady, aims to take a shot at eliminating the problem of voters being ill-informed with down-ballot races such as candidates for school board seats, judgeships, neighborhood commissions and so on.
On that site, once a user enters their zip-code and address, they will be presented with their ballot which includes candidate names, biographies, endorsements and their views on prominent issues.