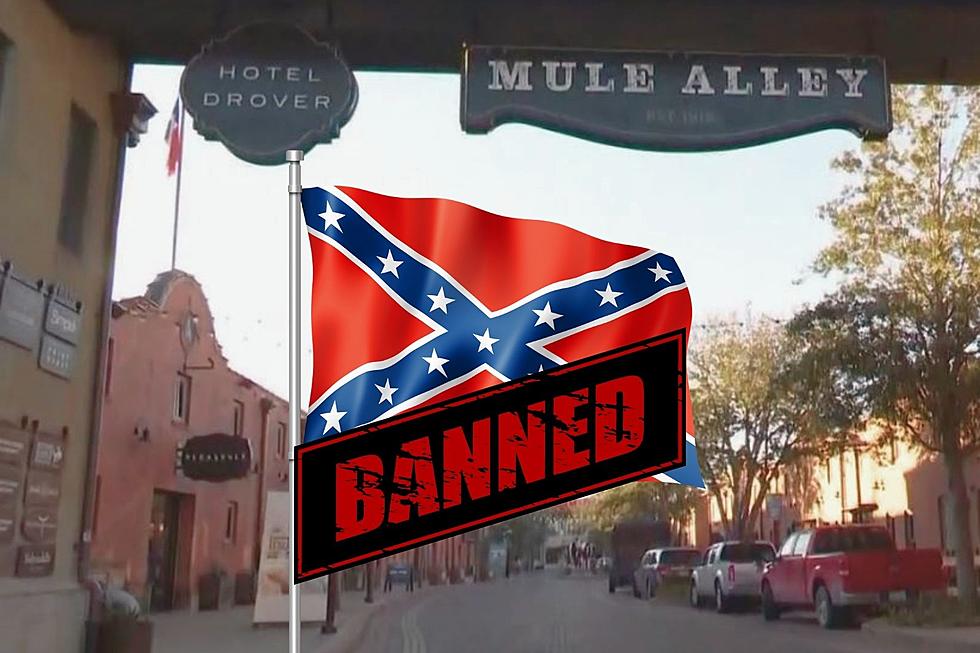 OFFICIAL: The Stockyards in Fort Worth, TX Have Banned the Confederate Flag
Screenshot taken from WFAA's video, Canva
After one of the groups participating in the most recent St. Patrick's Day Parade in Forth Worth, Texas opted to fly the Confederate Flag, the people in charge of the Stockyards have officially banned it from flying, henceforth.
One of the groups who marched in the most recent St. Patrick's Day Parade, 'Fort Worth Goes Green,' held at the Fort Worth Stockyards decided to fly the Confederate Flag. As a result, the flag has now been banned from flying at any of the events from now on.
WFAA out of DFW reports that:
"Two camps of the Sons of Confederate Veterans Texas Division were part of the parade, waving and handing out confederate flags to onlookers."
Some of the parade attendees were allegedly surprised to see the polarizing flag flying at the 'Fort Worth Goes Green' parade that took place during the most recent St. Patrick's Day weekend parade, according to WFAA.
One of the members of the aforementioned group was Joe "Festus" Allcock, camp commander of R.E. Lee Camp #239. In a video shared online, Allcock, said "this was their first year at the parade, and they had only recently discovered it."
Allcock also said one lady affiliated with the parade at the Fort Worth Stockyards with whom he spoke was  "more than happy to have [them.]"
In the video as the group in question went by, flying the controversial Confederate battle flag, the parade announcer referred to the group as a:
"historical, patriotic and non-political organization," and that the group was "dedicated to ensuring that the true history of the 1861-1865 period is preserved."
Hmm. Yeah, you might see why that may have raised a few eyebrows for some of the parade onlookers.
Representatives of the Fort Worth Stockyards had this to say, in reference to the decision:
"We believe in the right of individuals and organizations to have diverse opinions and backgrounds, but do not condone the soliciting of propaganda or tolerate divisive symbols or flags of any kind," the statement reads. "The Fort Worth Stockyards is addressing the situation internally and will ensure moving forward, there will be no participation from organizations that detract from the goal of uniting the community for the purpose of the celebration or event."
Your thoughts?
Celebs at Joe T. Garcia's in Fort Worth
Here is a look at some of the celebs who have stopped into the popular Mexican restaurant in Fort Worth, Texas.
These are the 10 Deadliest Tornadoes to Have Struck Texas Since 1900
Tornadoes are nothing new to us in East Texas or throughout the state of Texas. Being on the bottom end of Tornado Alley means we've seen some powerful tornadoes strike in our state.
These are the 6 Deadliest Animals in Texas and How to Avoid Them
Texas is beautiful. However, there are some dangers that could disturb the viewing of that beauty.