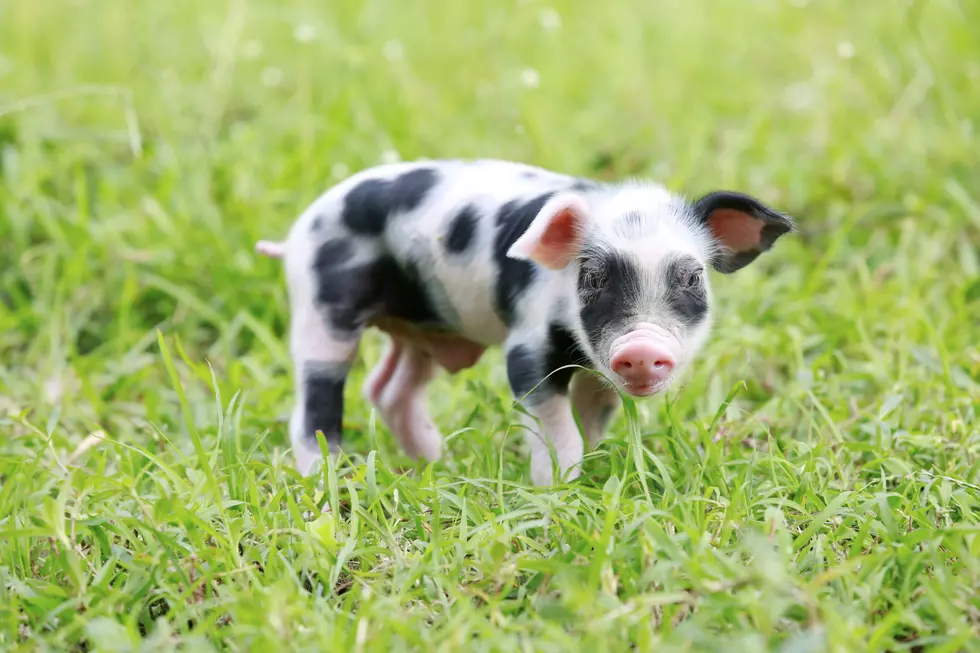 You Can Adopt The Cutest Mini Pigs In East Texas
Getty Images/iStockphoto
There are many adoptable animals around East Texas looking for homes right now. You can find your next 4-legged pal waiting for you in just a few clicks. We even have a few pups featured as our pet of the week you can adopt today!
Now we're taking it a few steps further. Did you know you could adopt a mini pig? Yes, that's right. Mini pigs need homes too, and an East Texas rescue group is on a mission to find their mini and potbellied babies new homes.
The non-profit is called 'My Pig Filled Life Mini Pig Rescue' and their mission says they are "dedicated [to] promoting and supporting the rescue & care of mini pigs by providing the compassion, commitment and companionship they deserve."
On the group's Facebook page, there are several pigs up for adoption right now.
If you're interested in adopting, there are a few steps you have to go through to get approved:
Phone interview

Visit to our rescue/

New parent orientation

Home visit

Vet reference

Copy of zoning laws for your city/county/HOA
Pigs have a life span of 15-20 years, so make sure you've got the time and space for a family member that's sure to be around for a while. To help make sure you're ready, the rescue team says:
You will need to have an indoor safe place.  We recommend a portable fencing setup equipped with bedding, water and food bowls, enrichment toys and litter box. For outdoor spaces, we recommend hog panels secured every 4 feet with weather proof shelter and plenty of shade and access to fresh water.
The group says that they have over 100 pigs ready for adoption, so please make sure you do your research to see if this is for you! Remember the saying: "Adopt, don't shop!"
LOOK: The least obedient dog breeds