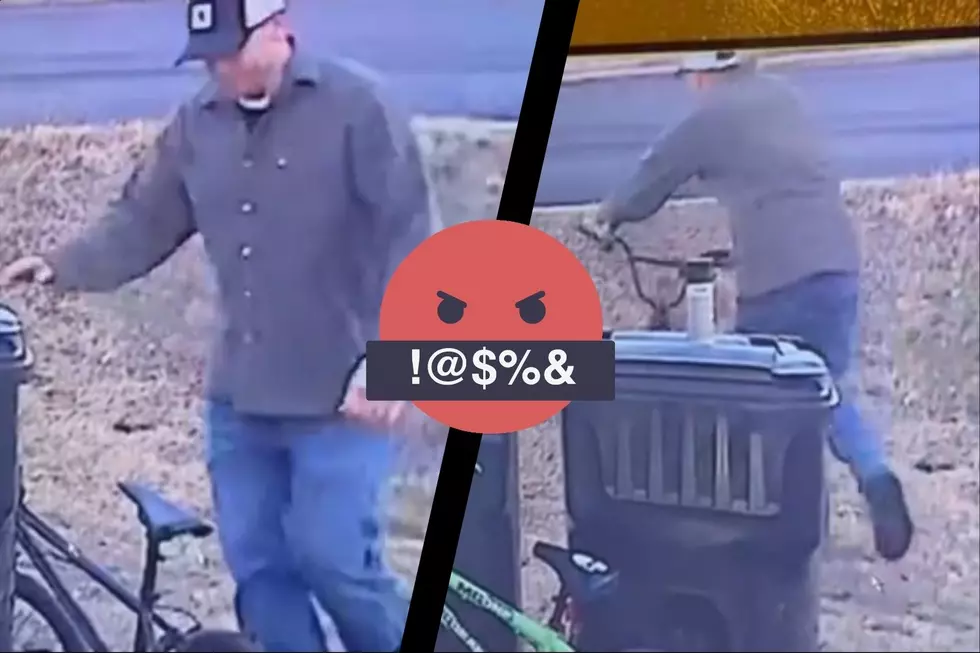 Idiot Criminal Caught on Camera Stealing a Bike in Longview, TX
Brandie Flatt via Facebook, Canva
Typically, I don't like to call people an idiot, I know that I make mistakes every day, I just try to learn from them, so I don't repeat my mistakes. But just a few days ago there was a criminal caught on camera in Longview, Texas and to be honest he was acting like an idiot. 
According to the homeowner, her son was riding his bike this past weekend and at the end of the night he took his bike and parked it on the side of their home. The next morning before 8:30 a.m. their home surveillance cameras caught the thief approaching the bicycle, grabbing it quickly, and getting out of the area as quick as possible. While this criminal was thinking he was going to get away with the bike theft, he didn't realize there were cameras that caught his every move. 
Where in Longview, Texas Did This Bike Theft Take Place?
The homeowner posted on social media that her family lives in the Spring Hill area of Longview. More specifically this was near Gilmer Road and the Spring Hill bank. As of now, law enforcement is asking for help to identify the suspect in the video which you can see below. The Longview Police Department phone number is 903-295-8634.  
There Is No Excuse for Stealing a Kids Bike in Longview, Texas
It's crazy to me that someone would steal a bicycle, you should never take something that doesn't belong to you. And the fact that a kid now doesn't have a bike to ride is ridiculous. Hopefully someone can identify this suspect and the kid in Longview gets his bike back.  
10 Aerial Images That Show Us Longview Like Never Before
See how much Longview has changed over the years with these birds-eye images.
These 10 Longview Intersections Had The Most Accidents In 2021
Longview drivers are not invincible when it comes to traffic accidents, these Longview intersections saw the most accidents in 2021 according to a report from the Longview Police Department.