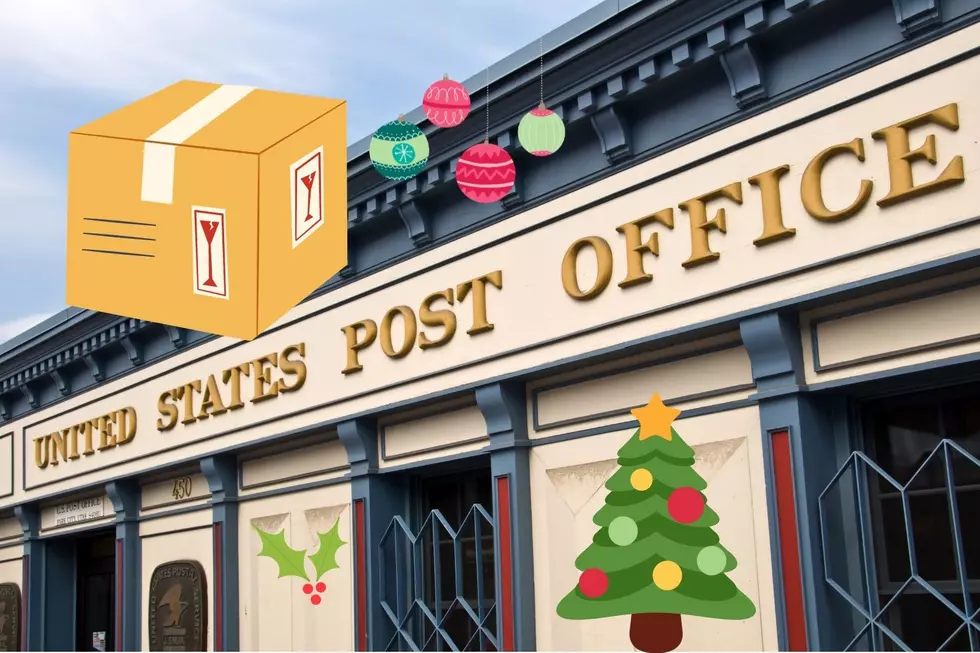 Don't Be Late, Here are the USPS 2022 Holiday Shipping Deadlines
Canva
It's so much fun seeing all the Christmas lights and decorations popping up all over the place, you can definitely feel the Christmas spirit here in East Texas. But that also means we're all very busy with holiday parties, shopping for gifts, and getting those gifts in the mail to our loved ones. Which is why I wanted to share the details from the United States Postal Service regarding shipping deadlines for the upcoming holiday season. 
Before we even start talking about the actual deadlines, we all need to remember to be kind and patient this holiday season. We have seen all year long that businesses are understaffed and overworked which is going to be the same when you are attempting to ship your packages. The sooner you get started with sending packages the better chance they have of arriving on time, so don't wait until the last minute. The workers at the post office are going to try to help you but remember to be kind as they are working hard for all of us. 
2022 United States Shipping Deadlines
The deadline for First Class Mail Service is Saturday, December 17th 
The deadline for Priority Mail Service is Monday, December 19th 
The deadline for Priority Mail Express Service is Friday, December 23rd 
Post Office Hours on Christmas Eve
Be aware that Post Office locations may close early on Christmas Eve, you're going to want to check with your local post office if they will be closing early. We are wishing you the best this holiday season, and hope that all of your packages arrive on time.  
LOOK: See what Christmas was like the year you were born
The Most Popular Christmas Movies of All-Time
See the Best Country Christmas Songs Of All-Time, Ranked
This list of the top country Christmas songs was compiled by blending staff opinion, reader feedback and airplay and sales data.