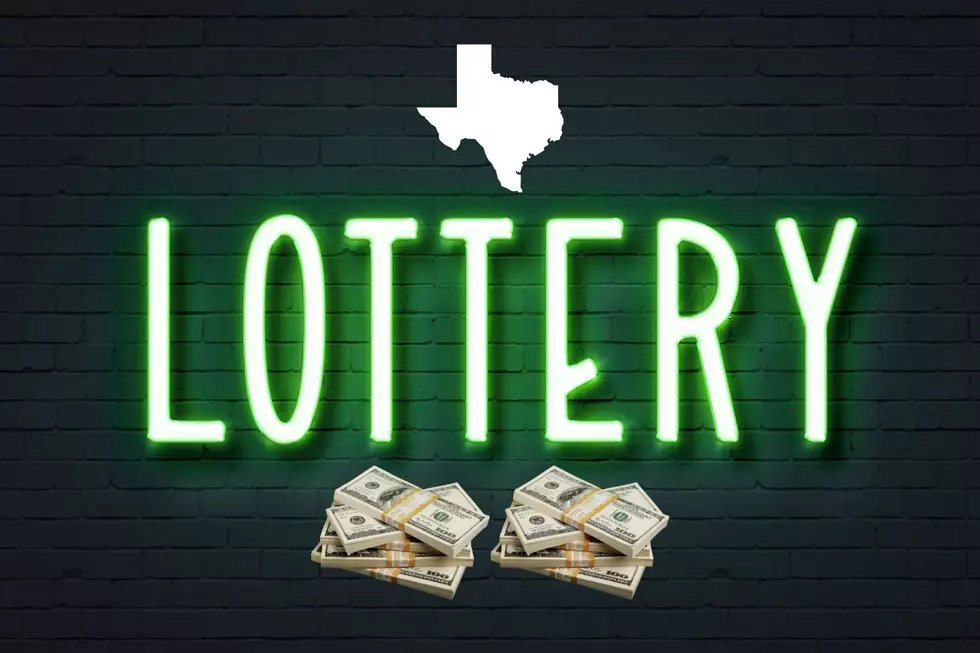 Tyler, TX Resident Has To Split Rare Texas Lottery Jackpot Win
Canva
Something Must Be In The Water Because Another East Texans Has Won Cash With The Texas Lottery.
Its starting to become an almost weekly occurrence now that we're announcing another Texas Lottery winner from the East Texas area. In less than a month's time, we've received news that 3 people from our area have won cash but unfortunately for the latest winner they will have to split their winnings with NINE other people.
10 Texas Two-Step jackpot winning tickets were sold in Nine Different Cities.
According to The Texas Lottery, Thursday, April 6, 2023 will go down as a lucky one for Texas Two Step players across the Lone Star State, as 10 jackpot winning tickets were sold for the game's advertised jackpot worth $1.55 million, which will be split among the 10 jackpot winners.
Prior to Thursday night, there had been only one other time in the game's 22-year history that 10 jackpot-winning tickets were sold for a single Texas Two Step drawing. For the Aug. 10, 2006 drawing, 10 jackpot winning tickets, all self-picked numbers, were sold for the advertised $700,000 jackpot prize.
One Winning Ticket Was Sold In Tyler.
Winning tickets were also sold in Carrollton, Cedar Park, Duncanville, Fort Worth, Houston (2), Lubbock, San Angelo, and San Antonio. A quick check of the math and the winners will each receive roughly $100,000 each before taxes so while they won't be a millionaire, I'm sure they can catch up on a few bills and look forward to a fun summer.
You can add this latest winner to the list of East Texans who won in the past couple of weeks thanks to the Texas Lottery:
Beautiful Texas Castle With Grotto Just Hit The Market
This 7 bedroom mansion in Southlake will have you feeling like Hugh Hefner!
Live Like A CEO: Texas Mansion Up For Auction
The former CEO of Radio Shack's Fort Worth estate is going on the auction block. Take a look inside before you place a bid.
Happy Owl Lakehouse Located on Canyon Lake in Texas
If you're looking for a party on the lake or relaxing retreat in the Texas Hill Country this might be the perfect rental property for you.