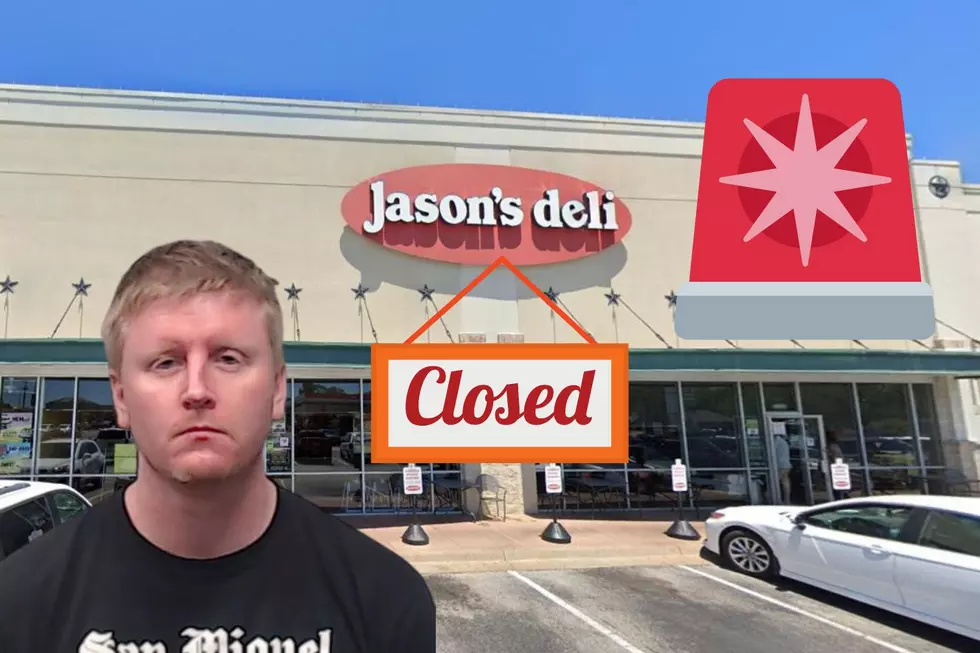 Tyler, TX Man Allegedly Picks Up Third DWI Instead Of Sandwiches At Jason's Deli
Canva
You Don't Need Me To Tell You That DWI Continues To Be A Big Problem In East Texas And Here's Another Way It Can Effect Us All.
We've written and talked it about almost every week but folks in East Texas still continue to get behind the wheel after a few drinks and try to make a go of it. Regardless of your life and others that you put at risk, but you can also effect local businesses with your dumb decisions.
Tyler Police Were Called Out To A Local Restaurant Monday Night.
At about 11:20 pm, police responded to a call of a wreck at 4913 South Broadway Avenue where Jason's Deli is located inside a shopping center. The location was closed at the time and no employees were there but the driver of a vehicle managed to crash through the front door of the restaurant, into the dining room and into the wall between Jason's Deli and Marble Slab.
32-Year-Old Zachary Clark Of Tyler Was Arrested On The Scene.
Clark was charged with driving while intoxicated THIRD offense and was taken into custody but was released from jail on Tuesday after posting a $3,500 bond. Clark's first DWI came in 2015 and he picked up his second in 2019.
The Crash Forced Jason's Deli To Closed For Repairs.
The restaurant posted on its Facebook page the following:

Its unknown as of the time of this article if Jason's has reopened. While social media posts report they could be closed for awhile while other reports state the restaurant would try to reopen today (Jan. 25th). No matter what, this story serves as another side effect of "drunk driving" even if no one was hurt.
45 People Are Facing Felony Charges After Arrests In Smith County, Texas
These people are facing felony charges in Smith County and are innocent until proven guilty in a court of law.
The Top 10 Most Popular Texas Made Beers In 2022
Here's the best of the best Lone Star State made brews according to Spec's.
10 Texas Restaurants Featured On Diners, Drive-Ins & Dives That Are Closed
Just in case you watch a "re-run" that features a restaurant that's no longer there.