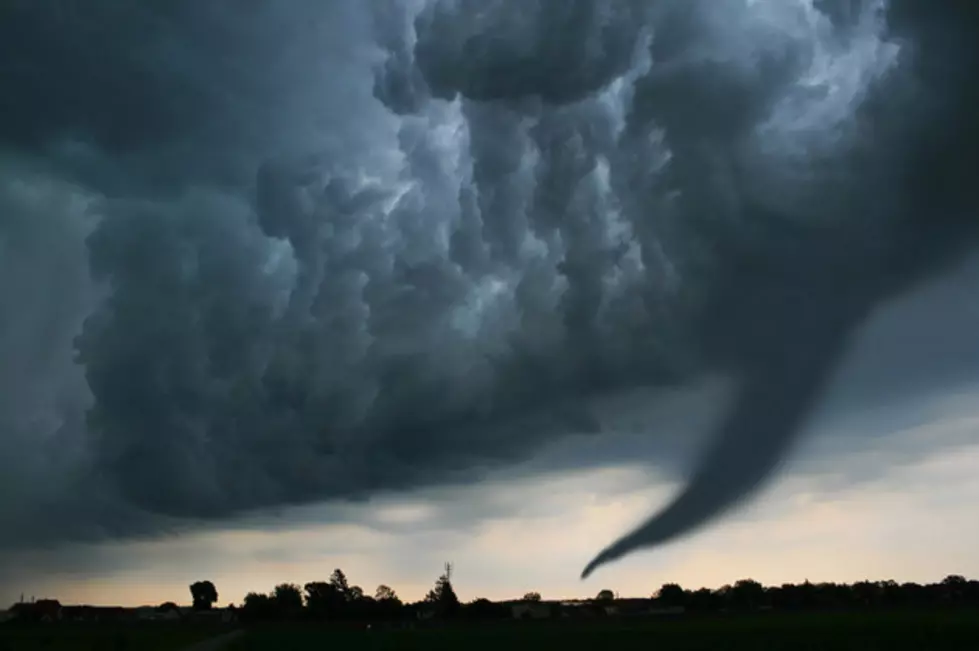 Two EF1 Tornadoes Confirmed in Longview During Sunday's Storm, Many Still Without Power
Daniel Loretto
Sunday's Memorial Day celebrations were cut short on Sunday as a line of strong storms moved through East Texas. The hardest hit was in the Longview area. The National Weather Service confirmed Monday that two EF1 tornadoes touched down in the Longview area according to KLTV.
The first touched down in Longview. The National Weather Service issued this statement on that tornado.
The tornado proceeded south-southeast through the Tenneryville area knocking down numerous trees in the area. The tornado went just west of the Pine Tree ISD Campus and continued southeast towards Highway 80 uprooting and twisting numerous trees with several landing on homes. The tornado continued southeast towards Greggton where it damaged a few homes along Willow Springs Drive. The tornado crossed Highway 31 and the West Loop 281 where it began to turn more to the east-southeast. The tornado caused the most visible damage along its path where it  collapsed a steel dome owned by Komatsu. The tornado continued to the southeast causing mainly tree damage and then lifted along Huntsman Way south of I-20.
Using Google Maps, we mapped out a route. Now, this is not exact as it can only track the streets but it gives you an idea of approximately where the path was. It is the line in blue.
The second EF1 tornado touched down near the Easton community. This is the statement from the National Weather Service.
A weak EF-1 tornado touched down 2 miles west of Easton along Highway 2906 where it began to uproot trees. The tornado continued east along Highway 2906 knocking down several trees with the most noticeable damage in the city of Easton. Several trees were uprooted on homes there. Numerous more trees were uprooted along County Road 2210 heading east out of Easton before the tornado lifted about 3  miles east of Easton. The tornadic storm transitioned into a very long-lasting straight-line wind event here.
Using Google Maps again, here is an approximate route.
The storms knocked out power to thousands in Gregg, Rusk, Panola, Upshur and Harrison counties.
As of 5:45 P.M. Monday, SWEPCO issued estimate times of power restoration according to KLTV.
Gladewater by Wednesday at 5 pm
Carthage by Wednesday at 10 pm
Kilgore by Wednesday at 10 pm
Marshall by Wednesday at 10 pm
Longview by Friday at 5 pm
Luckily, no injuries have been reported from these storms. The National Weather Service is still investigating the storm damage.