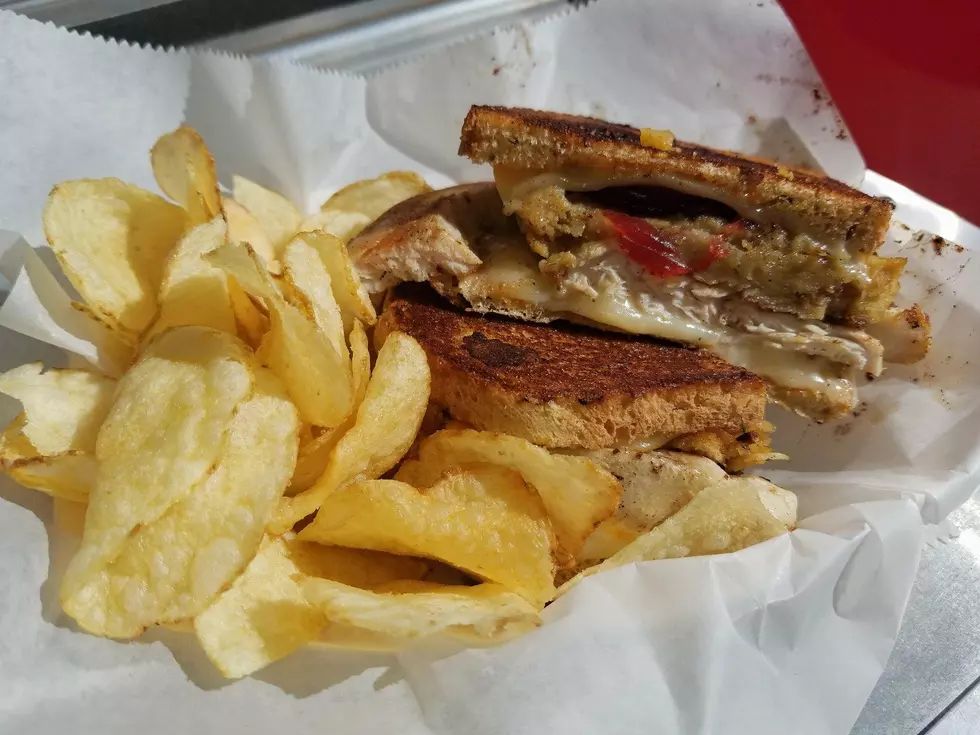 The Gobbler or the Gunslinger – Which Is Better at Say Cheese?
Shawn Knight | TSM
I found a new grilled cheese sandwich at Say Cheese Tyler. I've tried numerous sandwiches including "The Lone Star", and "The Tailgater", but this particular sandwich I look for on the menu every time at lunch.
"The Gobbler" from Say Cheese is the perfect sandwich for the fall especially around the Thanksgiving holiday.  Imagine Thanksgiving dinner is over and the food is put up and you are in the mood for a late night sandwich.  The Gobbler is made up of turkey, dressing, and cranberries. The people at Say Cheese read my mind all these years and brought this sandwich to life and that's why I think it's their best and I challenge anybody to prove me different!
---
Hi I'm Jason. I'm on KNUE and I challenge Shawn Knight because on that very same day, I got the 'Gunslinger' from Say Cheese Tyler and I deem that one the best. I've also tried a few of these but 'The Gunslinger' is the winner for me because it's so much more than a grilled cheese.
Think grilled cheese Philly Sandwich with brisket. Here's what it's comprised of:
Brisket
Grilled Onions
Peppers Jalapenos
Mushrooms
Lots of Cheese
I ate this and I was done for the day, but it was worth it. Say Cheese is also teasing an upcoming grilled cheese - the secret ingredient is spaghetti!
Here's where you can find them for the rest of this week:
Thursday, 11/9: W. Erwin St. Downtown / 11-2pm

Friday, 11/10: Purple For Preemies In Burgfeld Park / 3-6:30pm

Saturday11/11 : Fashion Show Event/ times and location TBA