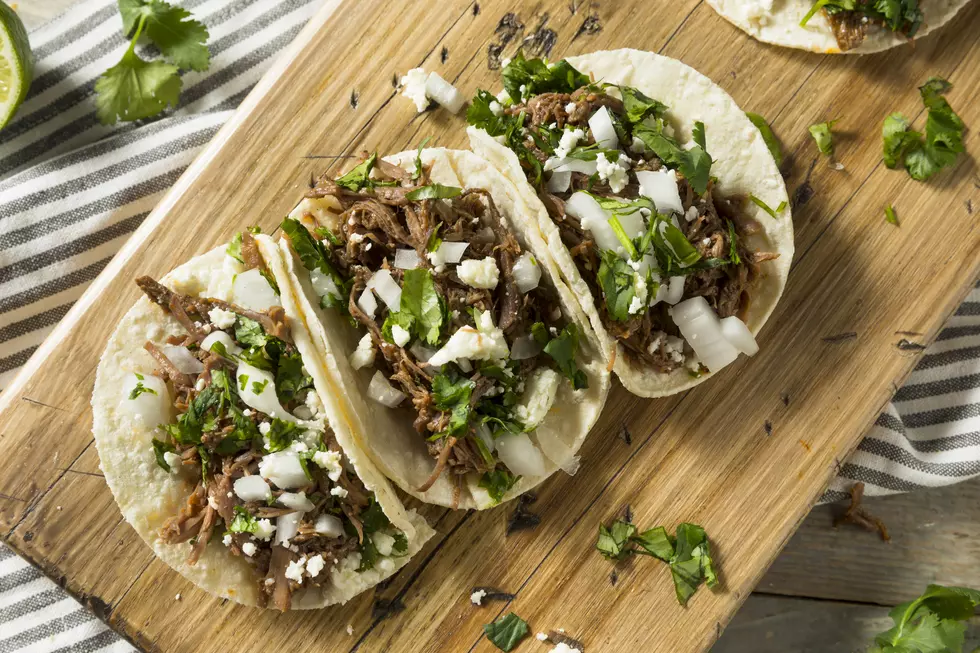 The Best Damn Tacos in Texas According to Shani Scott
Getty Images
One of my favorite types of food is authentic Mexican food. I was never really big on tacos though until I was introduced to the gas station Fuel City in Dallas, Texas.
I know you are wonder what a gas station and tacos have to do with each other right? Well in Dallas they go together like milk and cookies. Fuel City is a big gas station right off Interstate 35 not to far from the jail and Downtown Dallas. On any giving day or night you can drive by and see a parking lot full of people and they are not getting gas.
If you drove up on it, you would ask yourself, "why are all of these people standing outside in line?" Well they are there for the tacos my friend. I know I have stood in that line and waiting for my fresh cooked street tacos for at least 30 minutes. Once you take a bite of these tacos you will be instantly hooked. I don't know who grandma Rosa is back there cooking these up, but I love her and need her to become my grandma and teach me how to make these tacos.
I have been to a lot of restaurants and no one can make tacos like they do a Fuel City. Also on any given night at Fuel City, you can see some foolishness go down as well.
Motorcycle clubs hang out there and the Mega Bus picks up and drops off there. So it stays popping all the time. The next time you are in the DFW Metroplex, take some time to try them for yourself.
Check Out These Unique Whataburger Gifts