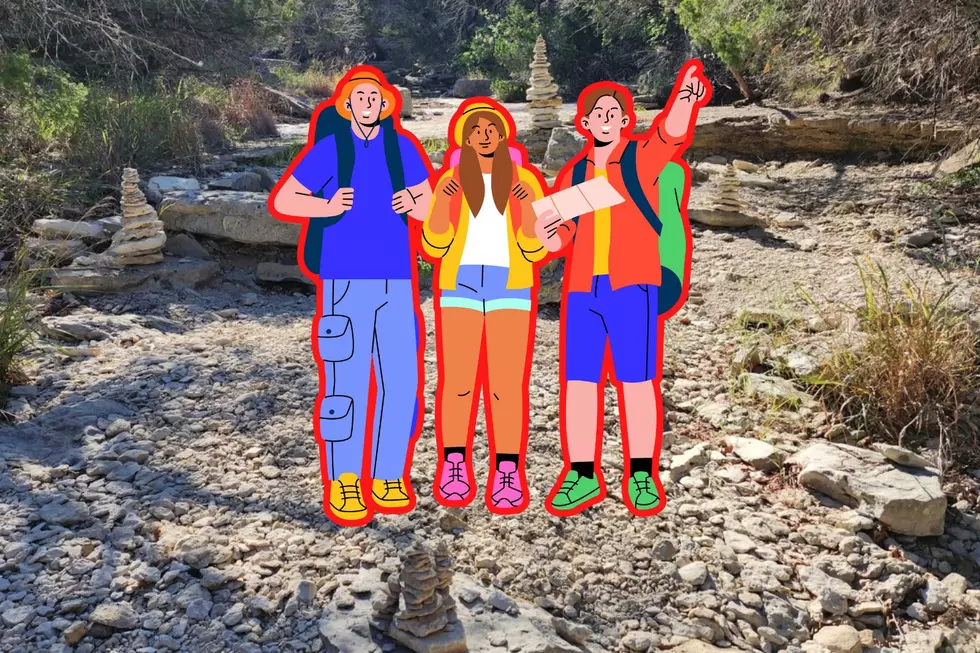 According to Texas Parks and Wildlife This is Not Allowed in State Parks
Texas Parks and Wildlife
Texas is a big beautiful state, everyone knows that, which is why so many people like to recreate outside. Texas Parks and Wildlife does a great job of showing people how to have fun outdoors but there is one thing specifically they are asking all residents and visitors to stop doing from not on. The one thing that is being requested is for people to stop stacking rocks as they adventure outside 
I've become a big fan of going hiking over the past few years, it's just fun to get outdoors and see all the beauty that is around us. And I will say that just about on every hike or even walk that I take there is normally some sort of rock stacking formation to be found. I'm almost certain the people that are doing this mean no harm but what they might not understand is even that simple movement of rocks can change the habitat for those in the wild. 
Remember: Leave No Trace
While some might find it a little goofy or even corny, the saying, leave no trace needs to be remembered when spending time outdoors. Building rock cairns (rock stacking) destroys habitats, which can lead to a break in the ecosystem. 
Rock Stacking is Not Allowed
While this might seem like a simple request, rock stacking is actually not allowed in Texas State Parks. We all believe that Texas is beautiful so let's keep it that way. Remember to leave all rocks, fossils, plants, animals, and resources along when recreating outdoors. 
LOOK: 30 fascinating facts about sleep in the animal kingdom
Photos from Safari Adventure in Tanzania, Africa
Here is a look at some of the animals we were able to see while going on safari in Tanzania.
GRAPHIC Photos from Africa Safari
Here is a look at a lion feeding on a buffalo.