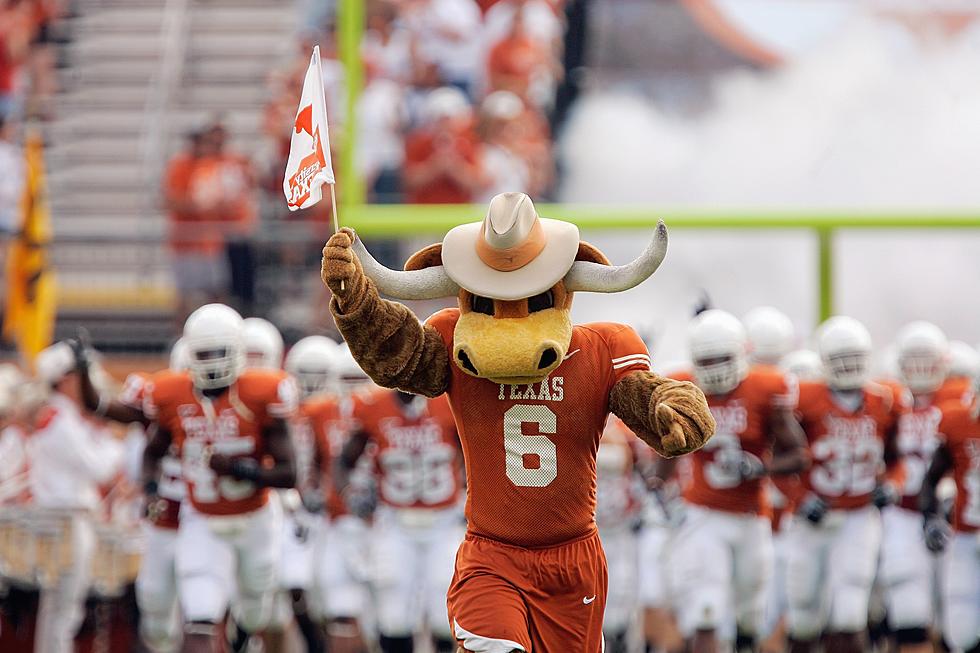 Texas and Oklahoma Want Out of Big 12, So What Happens Next?
Getty Images
What started as rumor has indeed been proven true: both Texas and Oklahoma want out of the Big 12 and into the SEC.
It was reported last week that The University of Texas and The University of Oklahoma wanted out of the Big 12 and into the SEC. Those reports proved to be true on Monday morning, July 26, as both Universities have informed Big 12 officials that they want out.
The Southeastern Conference is already stacked with some of the NCAA's best college football programs - Alabama, Florida, Georgia, LSU, Tennessee, and Texas A&M just to name a few. Add Texas and Oklahoma to that list and you're looking at the premier division in College Football hands down.
So what happens next? According to SI.com, both Texas and Oklahoma will have to wait until their media rights contract run out at the end of the 2024 season. That means the move won't happen until 2025 unless a buyout happens, which would cost around $150 million combined prior to any fees and penalties.
The SEC will have to vote to allow both universities to join. For now, Texas A&M seems to be the only school objecting to the proposal. There would have to be four universities objecting in order to kill the move. So far, the Aggies seem to be the only school objecting. What are the Aggies so afraid of?
According to The Athletic, Big 12 Commissioner Bob Bowlsby released a statement that says, "We recognize that intercollegiate athletics is experiencing rapid change and will most likely look much different in 2025 than it does currently. Like many others, we will use the next four years to fully assess what the landscape will look like in 2025 and beyond. The remaining eight institutions will work together in a collaborative manner to thoughtfully and strategically position the Big 12 Conference for continued success, both athletically and academically, long into the future."
What happens to the Big 12 when Texas and Oklahoma leave? The conference would have to find some teams to come in and replace the two they are losing. There are some options with a few teams from the PAC-12, but it remains to be seen as to who might leave that conference and join the Big 12.
Some are even speculating that the Big 12 might just dissolve completely with the eight remaining teams joining other conferences.
Texas' Top 15 Pro Athletes from the Past 25 Years in No Particular Order
It's Time to 'Stuff the Bus' for Central Texas Students
The new school year is just around the corner, and Central Texas students will face unique challenges as we put the pandemic behind us and look to the future.
One challenge no child should face is being without the essential school supplies they'll need to live up to their potential and achieve academic success.
That's where you and I come in. From July 19 to August 15, you can donate school supplies at the following locations. Donated supplies will benefit students in need in
Belton ISD
,
Killeen ISD
, and
Temple ISD
. (Click each district to view their 2021-2022 school supply lists.)
Here are Some Fun Things You Still Have Time to do Before School Starts
School starts in Central Texas in just a few weeks. There's still plenty of time for your family to get out and have some fun before this beautiful summer ends. Here are some ideas to spark your imagination and help you plan an epic Texas road trip.