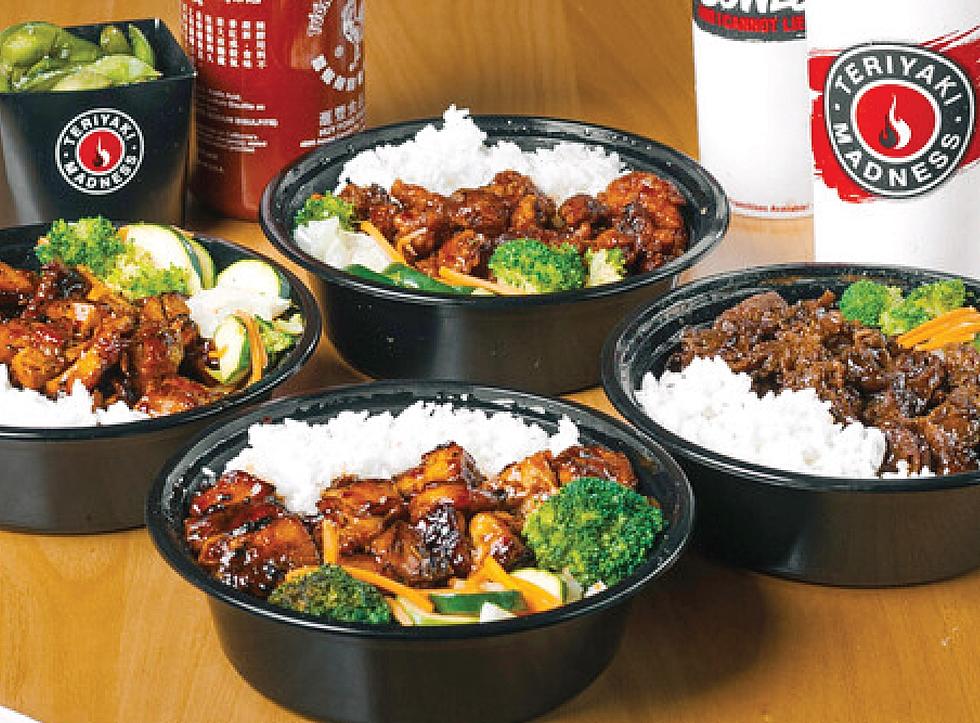 A New Seattle Style Asian Fusion Restaurant Opens in Longview, TX this Month
Teriyaki Madness
For everyone who's been upset about not getting any new unique restaurants in East Texas, this is just for you (and everyone else too). Look out Longview, TX, we've got a UNIQUE new dining experience coming our way.
Teriyaki Madness will open their doors on March 9th. Located on North Loop Plaza at Judson Road and Loop 281.
"Teriyaki Madness is a Seattle-style Asian-fusion concept. Everything is prepared fresh in a wok when you order it. All our produce is sliced in house. All of our sauces are homemade in the building, and so it's just really just a fresh, a little bit healthier option." - General Manager Alison Wheeler via Longview News Journal.
Now, it is a chain restaurant, but one that is new to our area. I've never been to one of their locations before, and it looks like the closest one to East Texas currently is in Conroe.
The company, which started in 2003, has seen a lot of growth and success the past two decades. They've currently got 140 locations and are looking to grow 200 by the end of this year.
Teriyaki Madness manifesto: "We believe you are what you eat. And that's exactly why you should eat something awesome. No gut-bombs. We're talking about real food, made-to-order, with fresh, high quality ingredients, that makes you feel like a million bucks and satisfies your craving. We believe you should have a home-cooked meal, even if it's not cooked in your home. But our home is your home, so we'll keep the wok fired up. Some people call us crazy. We say anything less would be madness."
Check out more about them on their website. I'm looking forward to grabbing a bowl soon.
Full Lineup Announced For '23 Red Dirt BBQ & Music Festival in Tyler
This year's festival will be on Saturday May, 6th.
Tickets are on sale now at
reddirtbbqfest.com.
We can't wait to see all of you back out on the brick streets of Tyler, TX, this May.
This Beautiful $4 Million Ranch is Just a 30 Minute Commute from Tyler, TX
It's got a lake, a stable, a guest house, basketball court, swimming pool, and is just a short commute for you to work in Tyler, TX. This beautiful ranch in Mineola is the new home of your dreams.