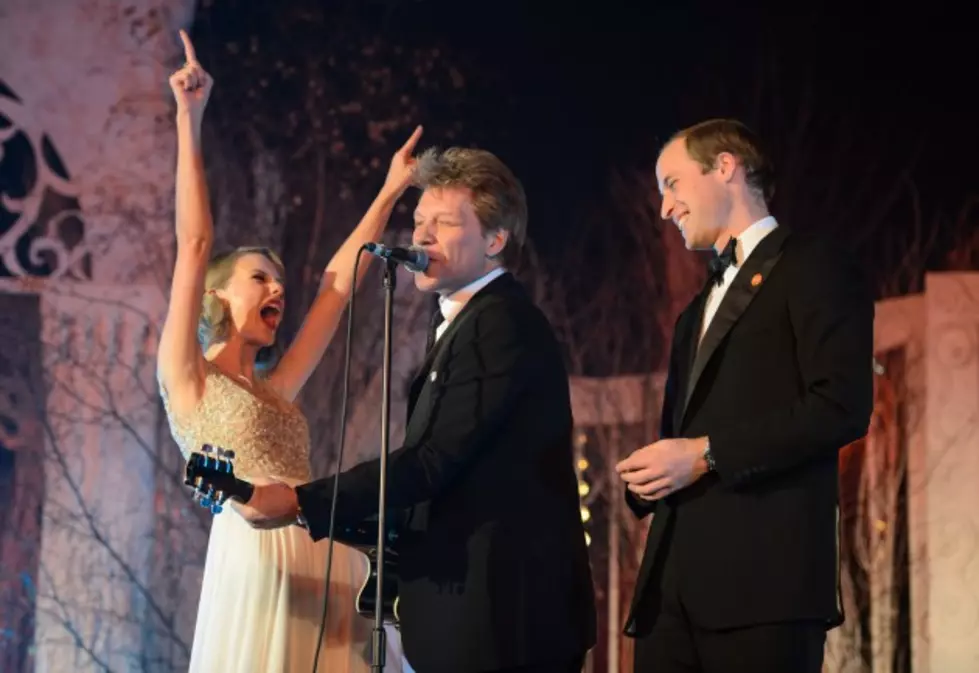 Taylor Swift Meets Prince William and Sings 'Livin' On A Prayer' With Him And Jon Bon Jovi [VIDEO]
Dominic Lipinski/PA Wire
While attending a charity gala at the home of Prince William, Duke of Cambridge in London Tuesday, Taylor Swift met the prince for the first time and tells London's Daily Mail,
He's very funny. He's really cool. It's awesome, 'cause when you see someone from afar and you respect the way they carry themselves, and you meet them and they're funny, that's a whole cool different exciting realization."
Taylor, along with other celebrities were there to bring attention to the charity that focuses on teens from the age of 16 to mid-20's who are homeless. She made the trip to London basically right after accepting four AMA Awards Sunday night. Also in attendance were Jon Bon Jovi, his wife and kids and James Blunt.
One of the highlights from the event was Taylor and Prince William joining Jon Bon Jovi for a newer version of "Livin' On A Prayer".