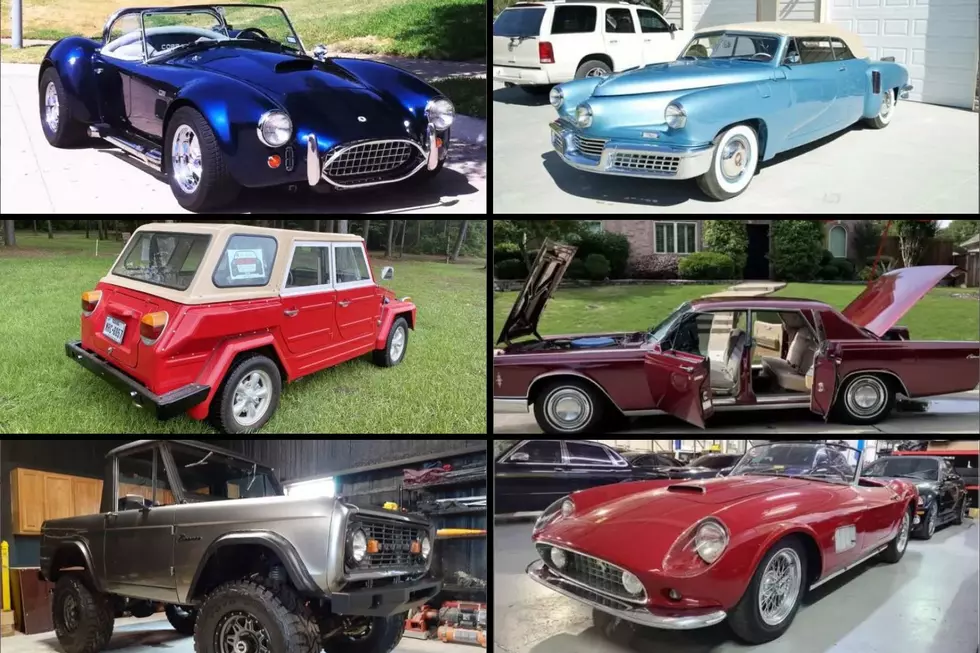 Amazing Classic Vehicles For Sale Within a Short Drive of Tyler, Texas
Autotrader.com/Canva
If you've ever been to a car show in East Texas you know there are lots of people in our area with gorgeous vehicles. It's amazing the time, effort, and money that are dedicated to these cars and trucks but they really are a work of art. While I've never owned a classic car before nor was, I brought up in a home that worked on cars but I can still admire these amazing vehicles and the owners that take such great care of them.  
It's always fun to dream about what kind of classic vehicle you would want to own, if you did have the choice to buy whatever you want. Which is why I decided to look at what classic vehicles are currently for sale within about 100 miles of Tyler, Texas. As I searched online it didn't take long to realize there are lots of stunning classic cars that are available for purchase. 
Some Classic Vehicles Priced Cheaper Than You Would Think
I'm not sure whether inflation has people thinking about selling items such as vehicles or what, but I was shocked to see so many classic vehicles that are currently for sale at a good price. Often times classic cars can come with a higher price tag as the seller has more of an emotional attachment to the car or truck.  
Classic Cars and Trucks are the Best
While I do enjoy some of the comforts that come with a new vehicle there is something so fun about getting into a vehicle that was built years ago and still runs and drives great. It's sad to think about so many people not even knowing how to drive a manual transmission.  
Let's look at some of the classic vehicles that are for sale within 100 miles of Tyler, Texas: 
Classic Vehicles For Sale Near Tyler, Texas
Here is a look at some of the most incredible classic vehicles currently for sale near Tyler, Texas.
Pictures from the Raceway Car Show in Tyler, Texas
Pictures were from the Raceway Car Show at Patterson Dodge on the loop in Tyler, Texas.
Impressive Modern and Classic Cars on Display at Kilgore Cruise Night
Here is look at the vehicles that were on display this past Saturday at Kilgore's Cruise Night.