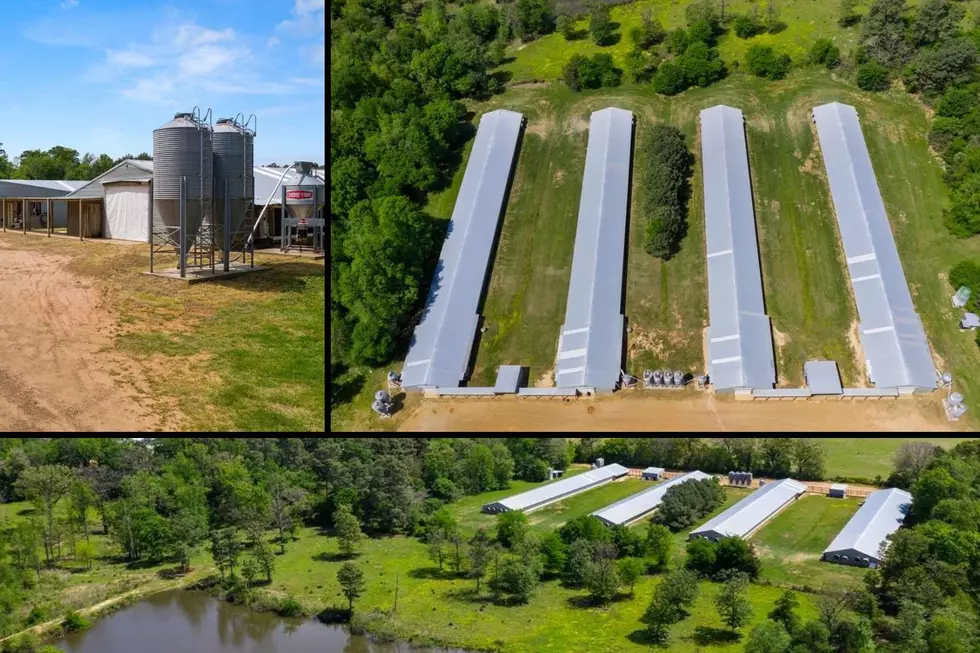 Here's Your Chance to Buy a Turnkey Poultry Farm in Gilmer, TX
Mitch Mayben via realtor.com
While I have to admit I know absolutely nothing about being a poultry farmer, I also haven't heard of too many turnkey poultry farms going up for sale. Which is why I wanted to bring this farm to your attention, although I can guarantee whoever buys this property and operation is going to have to work hard to keep things going. We all know that farming is not easy work, but if it's something that you truly care about then maybe this poultry farm is exactly what you're looking to buy. 
The farm was built in 1990 and according to the real estate listing online this place has been for sale for quite some time, but you don't hear about people wanting to buy a poultry farm all that often. This farm is very clean and ready for a new owner to take over. The location of the property is 2281 Mule Deer Rd in Gilmer, Texas 75644. 
Some of the Details on the Poultry Farm in Gilmer, TX
There are a total of 8 breeder houses, offices, storage buildings and 2 farm manager homes on the property. Again, I don't know too much about all of the farming equipment that is being sold with this property but according to the listing all equipment have had recent upgrades to make sure it is all in great working condition. 
Here is Your Chance to Live the Dream Owning a Farm in Texas
Not many times do you get the chance to buy a turnkey farm as nice as this one. Check out the photos and see if this place is worth making an offer, the current list price for this place is $1,200,000. 
Turnkey Poultry Farm For Sale in Gilmer, TX
If you want to own a poultry farm in Texas this is your opportunity.
G2 Ranch - Ranch and Resort For Sale in Texas
This 1,105-acre ranch and resort is currently for sale in Texas. This truly is heaven on earth!