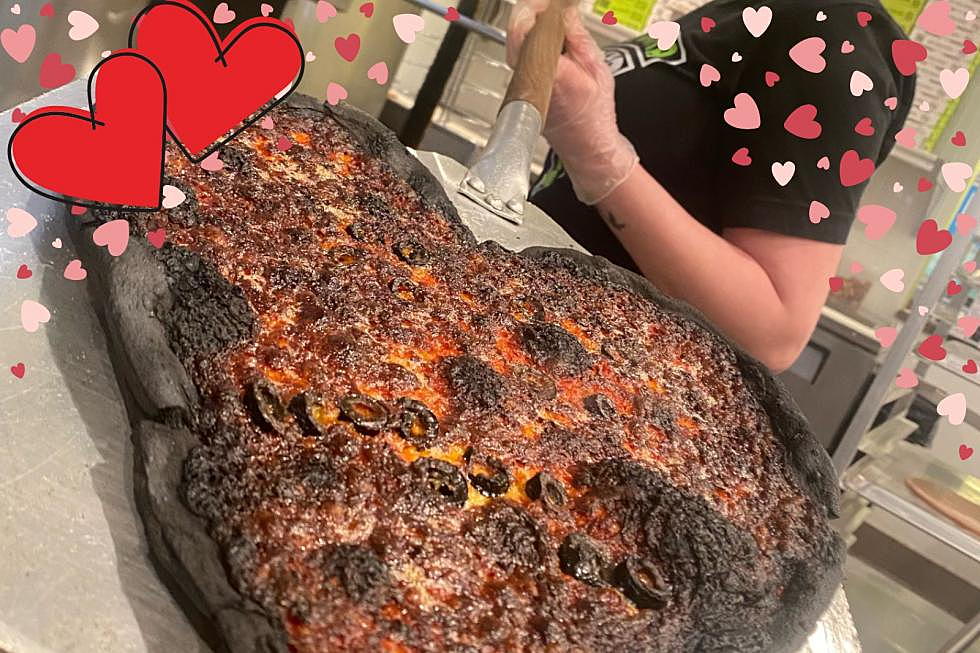 One Texas Pizza Joint is Sending Burnt Pies to Exes for Valentine's
Urban Bricks Pizza
It's 2023, naming a cockroach after your ex and having it fed to a zoo animal is played out. If you're in the San Antonio, TX area the ultimate eff you to an ex is sending them a burnt pizza for dinner.
Can you imagine the face of your ex? They're going to be so happy when the think they're getting a free dinner... only to open it and find the pizza is burnt to a crisp... just like their cold dead heart.
That's a sick burn. Double burn.
Urban Bricks is looking to help scorned lovers settle the score, with their "Roast Your Ex" special: a burnt pizza, in the shape of a heart, that will surely leave its mark with both smell and sight this Valentine's Day. The package starts at $16.99 and can be delivered or picked up in person at any San Antonio Urban Bricks location."
WHEN: Starting February 10th, 2023. Delivery is available during normal business hours, 11am - 10pm.
NOTE: The Revenge Pizza will become a permanent addition to the Secret Menu after Valentine's Day, making it possible to avenge your broken heart year round.
If you aren't familiar with Urban Bricks, "they are known for their avant garde approach to fast-casual dining, Urban Bricks is a homegrown pizza concept that's now franchised in over 10 markets. With Valentine's fast approaching and pizza dates not a common choice for couples, the "Roast Your Ex" challenge was born as a way to help jilted men and women engage in a little harmless fun."
These are Apparently the Top 20 Worst Places to Live in Texas
Well in this case things including crime rate, or vicinity to crime; some may be close worse neighborhoods or adjacent cities. Also the rate of natural disasters was taken into consideration. Hurricanes are not something that'd land on the "pro" side of your pro/con list. Flooding would likely fall on the con side too.
To help you know the places you may want to avoid, or for a list to throw in the face of your cousin who lives in Lubbock, here are the 20 worst places to live:
Impressive Mansion in Mission, Texas
This home and guest home is amazing, and you have to see the walk-in closets inside of the master suite.
East Texans Who Have Played in the Super Bowl
It's one thing to make it to the NFL. It's another to actually make it all the way to the championship game. These East Texans have done just that with their team.