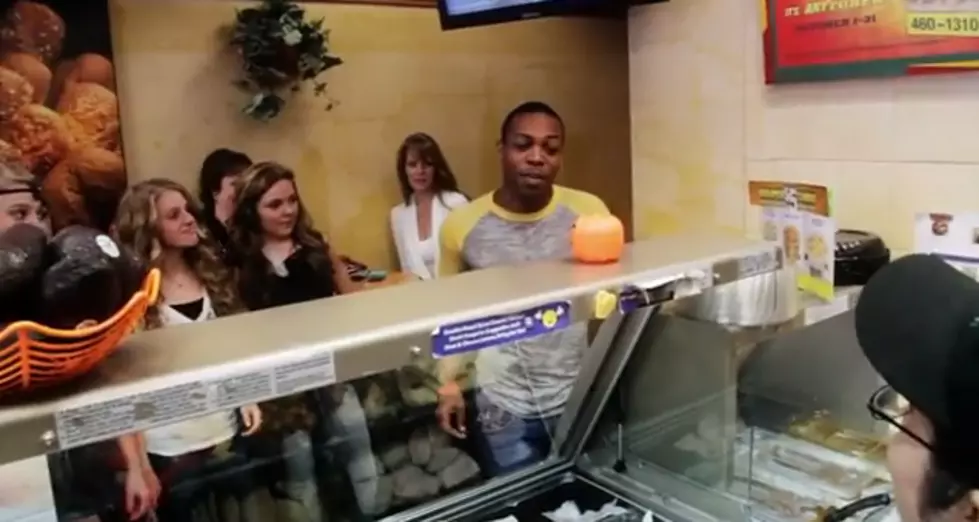 More 'Sing for Your Supper' [VIDEOS]
You Tube
Yesterday I posted a video of a guy singing his order at a Sonic. The guy had an amazing voice. When some of my co-workers saw it they pointed out that the guy was in a bunch of YouTube video's doing the same thing at other fast food restaurants.

I found them, but I'm not convinced they are the same guy as in yesterday's video. The guy in the video's below is former American Idol contestant, Todrick Hall. He's doing the same type as our guy from yesterday except this one is at McDonald's and Subway. Both of these dudes are very talented.
I also found his American Idol audition video and posted it for you as well!