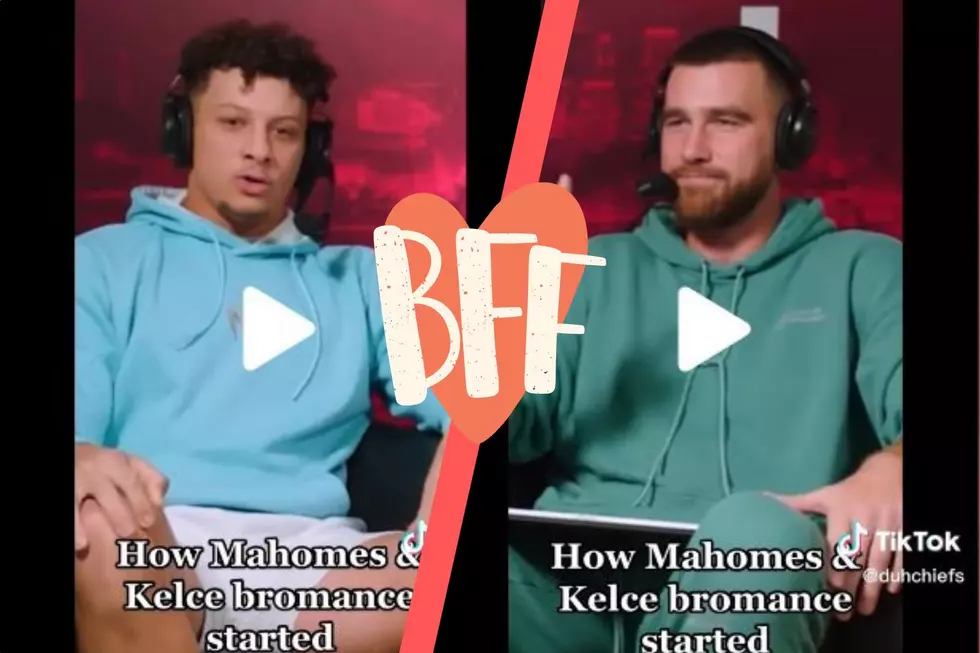 Patrick Mahomes of Whitehouse, TX Talks Friendship with Travis Kelce
duhchiefs via Tiktok, Canva
Having a real friend someone you can count on no matter what is truly something special. And no one knows that better than our very own Whitehouse, Texas superstar quarterback for the Kansas City Chiefs, Patrick Mahomes. The Super Bowl winning quarterback has great relationships with many people, but one of his most valued relationships is with one of his best buddies and tight end on the Chiefs, Travis Kelce. 
If you didn't know, Travis Kelce has a podcast with his brother Jason Kelce. And on one of their podcast episodes, they welcomed QB Patrick Mahomes to join them and Jason began asking Patrick and Travis how they became such good friends so quickly. The story is hilarious, and the relationship began with both of them getting into trouble with their own NFL team. 
Mahomes Was New to the Chiefs, Kelce Was the Party Animal
When Patrick Mahomes was first drafted in 2017, he was excited to join the Chiefs, but it wasn't long until his own team hit him with a fine. The guys went out for a night on the town and team party animal Travis Kelce was making sure everyone had a good time. The next day was not so fun. 
Getting in Trouble Made Mahomes and Kelce Best Friends Quickly
Travis was used to getting in trouble, but now the new QB was there with him, that is the type of thing that builds camaraderie. You can see video as the guys explain what happened, and they have truly built something special after getting through that rocky start.  
Patrick and Brittany Mahomes House After Super Bowl Win
After Patrick Mahomes won the Super Bowl with the Chiefs he upgraded his home.
Patrick Mahomes First Home in Kansas City
This was the first property Patrick and Brittany purchased after moving to Kansas City as he began his career with the Chiefs.