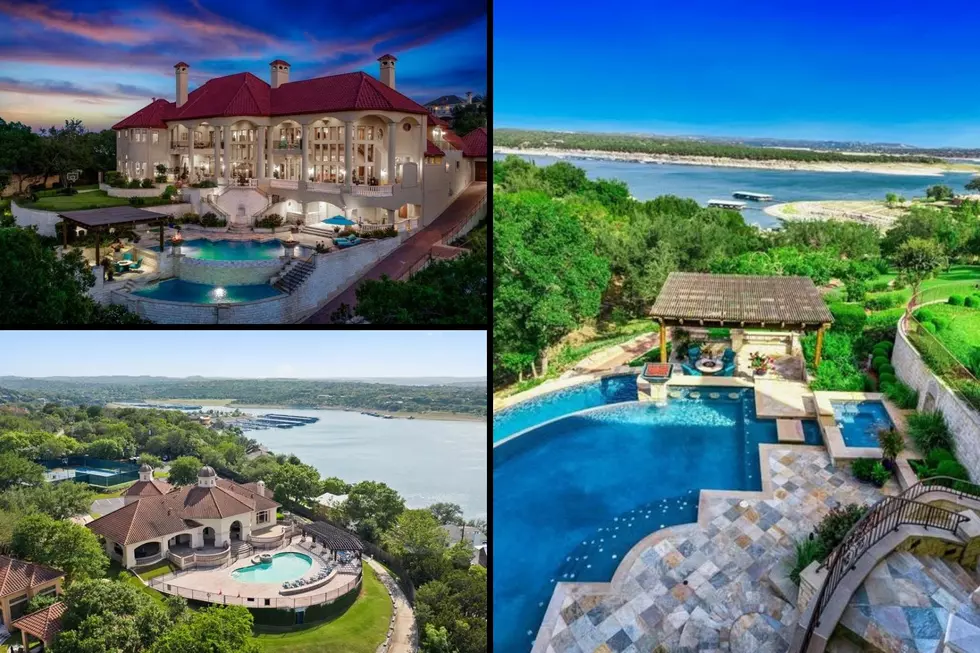 Nothing Weird About This Austin, TX Mansion, It's All Luxury
Monica Fabbio via realtor.com, Canva
Over the past few years, Austin, Texas has been one of the fastest growing areas in the United States. While the population growth is a lot to deal with, the reason people want to live there is because it is beautiful and there are lots of high paying jobs. But if you land one of those high paying jobs and can afford this mansion in Austin, Texas you won't have to worry too much about all of those people moving to the area as this place will give you plenty of space. 
This amazing home and property is located at 211 Costa Bella Drive in Austin, Texas 78734. It's a single-family home that includes 6 bedrooms, 6 full bathrooms, 2 half bathrooms, and is a total of 9,261 square feet. But the whole property itself is 3.24 acres of land and to make this place even better it's positioned on Lake Travis. 
Look Inside This Luxurious Mansion in Austin, Texas
As you scroll through the photos below you will see all of the amenities you would expect such as a wine cellar and gym, but the double-deck pool is something you don't see very often. Plus, this property is close to downtown Austin so if you enjoy going out on the town this is as easy as it gets. 
This Home Makes It Easy to be on the Water
Included with the home purchase is a private floating dock with a 28' hydrohoist boat slip and ramp for 2 jet skis. Just look at how amazing this property in Austin, TX truly is with these photos. 
Incredible Austin, TX Mansion on Lake Travis
List price of just under $8 million dollars this mansion in Austin has everything you could ever dream of wanting in a home.
Earl Thomas Selling His Austin, Texas Mansion
Look inside the home of former Texas Longhorn Earl Thomas before he sells it for $6 million dollars.
Comedian Tom Segura's Waterfront Home in Austin, Texas
The house isn't very old so some photos are computer created but it shows how incredible this multi-million dollar home in Austin really is.