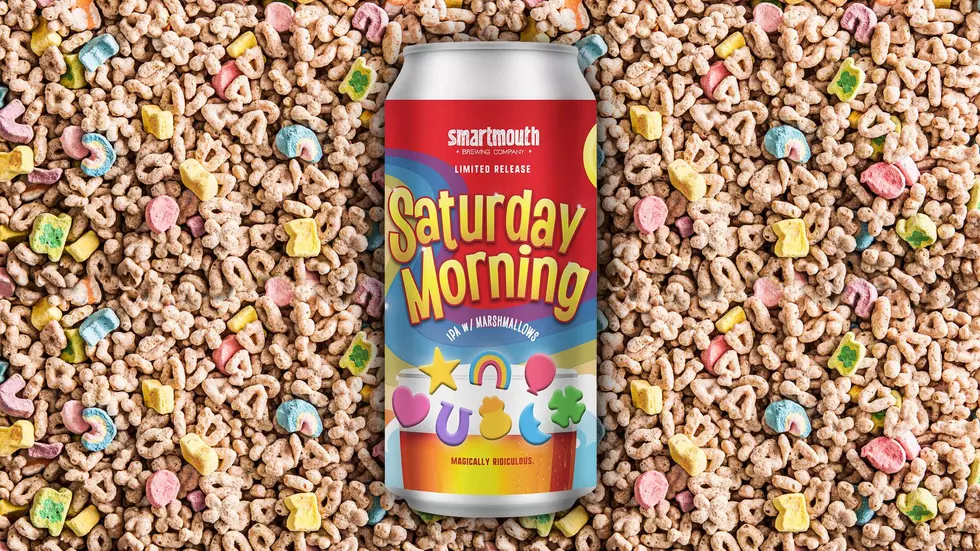 Lucky Charms Beer Is A Real Thing
Smartmouth Brewing via Facebook
Now I'm not much of a beer drinker, but I might, just might give this a taste test!
I never would have thought that one of my favorite childhood cereals would be turned into an alcoholic beverage! Smartmouth Brewing Co. in Virginia has come up with a unique flavor of beer mimicking Lucky Charms cereal!
The 6.6% ABV IPA is 'brewed with in-house toasted marshmallows and bulk dehydrated marshmallow bits' according to Smartmouth. The beer is called Saturday Mornings and its labeling reflects the images and concept of Lucky Charms cereal, complete with yellow stars, green clovers, purple horseshoes and of course the rainbow along with a twist the Lucky Charms famous tag line saying 'Magically Ridiculous'!
To try this unique and limited edition flavor will require a road trip and some special planning. Smartmouth Brewing Co. will be releasing this to a handful of restaurants, bars and liquor stores in the Virginia area. At this time there are no plans to ship the Saturday morning cereal flavored beer to the nation.