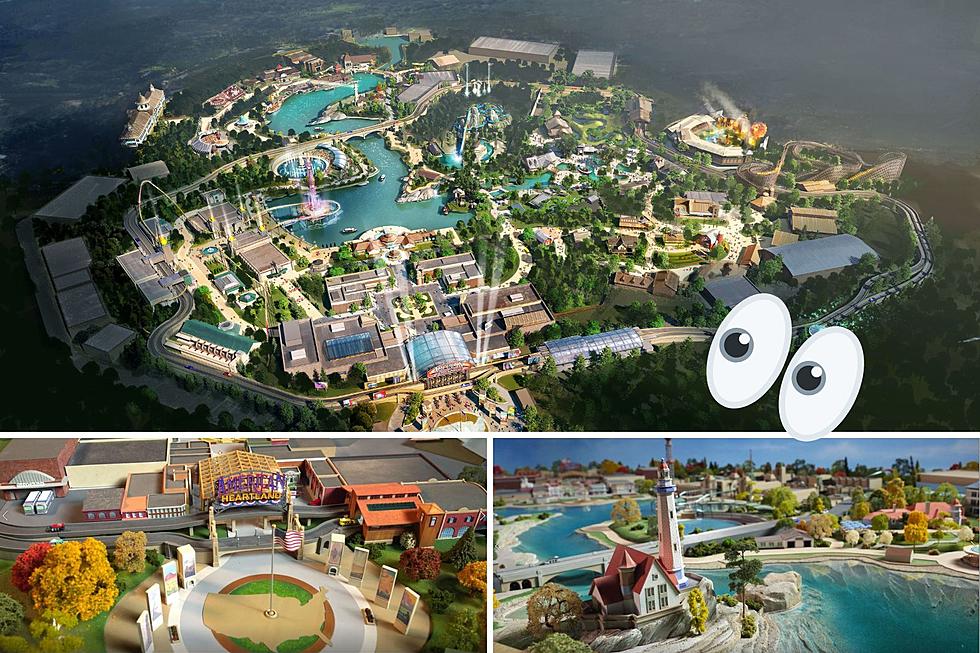 LOOK: New Oklahoma Theme Park 5 Hours From Tyler, TX Coming Soon
American Heartland Theme Park
The $2 Billion Dollar Theme Park Will Be Roughly The Same Size As Disneyland.
There's a new massive theme park that's being developed in Oklahoma that could give Six Flags and other theme parks a run for their money and the good thing for us is, its only going to be a days drive away from here in East Texas.
American Heartland Theme Park And Resort will be a 1,000-acre development with a 125-acre theme park.
According to a press release, the park will feature an Americana-themed environment with a variety of entertaining rides, live shows, family attractions, waterways as well as restaurant-quality food and beverage offerings.
American Heartland Theme Park and Resort is a family-friendly park promising timeless fun and boundless adventure.
The 125-acre theme park will feature a collection of six distinctly American lands to welcome guests on a journey through the best of the American story. Families will find thrilling rides and heartwarming shows as they discover Great Plains, Bayou Bay, BigTimber Falls, Stony Point Harbor, Liberty Village and Electropolis.
Located in northeast Oklahoma, just west of Grand Lake on Route 66 in Vinita, Oklahoma, the development will be built in phases starting with a large-scale RV park with cabins scheduled to open phase one in spring 2025 and a world-class theme park and resort scheduled to open in 2026.
The adjacent 320-acre Three Ponies RV Park and Campground, will be the largest campground in the central U.S.
The RV Park and Campground will feature 750 RV spaces and 300 cabins plus amenities just a hop and skip away from the theme park itself. Let's take you on a preview of what they plan to do and how the parks are going to look like at the gallery below.
New Theme Park The Size Of Disneyland Coming To Oklahoma
Take a look at plans to build a HUGE theme park just 5 hours away from East Texas called "American Heartland".
$215,500 in Combined Reward Money Offered for These 46 Texas Fugitives
Men with warrants in Lufkin and Henderson County are among the 46 fugitives wanted by Texas Department of Public Safety.
Top Reasons for Divorce in Texas
These are the top 10 reasons that seem to push couples toward divorce in the state of Texas