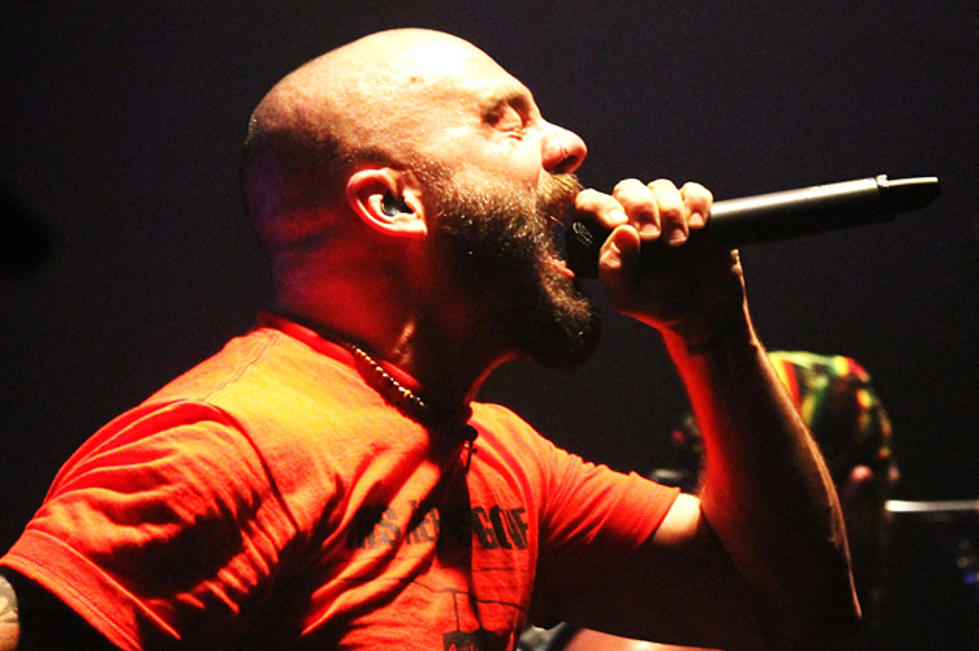 Killswitch Engage Unleash New Single 'In Due Time'
Liz Ramanand, Loudwire
Killswitch Engage's reunion with former vocalist Jesse Leach is off to a rocking start thanks to the newly unleashed single, 'In Due Time.' The band officially posted the track online Wednesday (Jan. 30), giving their fans a taste of what the upcoming 'Disarm the Descent' album will sound like.
Leach's ability to alternate between guttural screams and melodic singing is on full display on the track, with some powerhouse belting in the verses and a clean delivery in the chorus. As for the song itself, in some ways it mirrors the anticipation felt by Leach's return. The vocalist sings, "All in due time / I see the world through different eyes / All in due time / Shadows will give way to light."
'In Due Time' will officially be able for fans to pick up as a single on Feb. 5, which is nearly two months in advance of the April 2 release date of 'Disarm the Descent.' The group recently revealed the cover art for the album, which can be seen here.
The album is the band's first with Jesse Leach since their 2002 effort, 'Alive or Just Breathing.' Leach reunited with the band in early 2012, taking over for former vocalist Howard Jones, who fronted the band for a full decade. Leach has stated, "To me, this is by far my best vocal performance, much thanks to [guitarist/producer] Adam [Dutkiewicz]'s guidance and faith in my abilities. I am very grateful to be where I am in life, back in an amazing band with a record we are all excited for the world to hear."
Listen to Killswitch Engage's 'In Due Time'