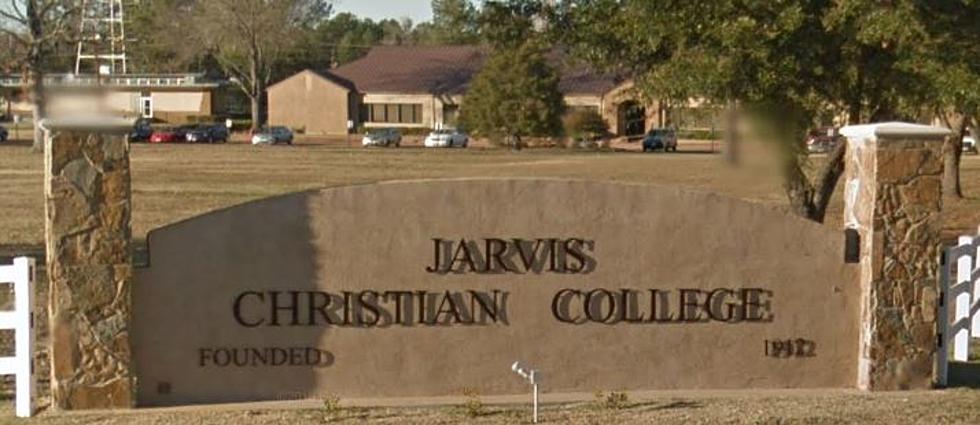 Jarvis Christian In Hawkins, TX Announces Name Change & Spring Commencement Speaker
Google Maps
Our friends at Jarvis Christian College in Hawkins is getting for a big week ahead with news of big changes for the HBCU and their spring commencement taking place this week.
Jarvis Christian College Is Changing Its Name.
Jarvis announced that it will have a renaming Ceremony on Friday, May 6 at 5:30 pm in the Smith-Howard Chapel on campus. On that day, Jarvis Christian College will be renamed Jarvis Christian University. Reception will immediately follow.
Jarvis Spring Commencement Will Feature 100 BLACK MEN OF AMERICA Chariman Thomas W. Dortch
Jarvis will host its Spring 2022 commencement ceremony at 10 a.m., Saturday, May 7 in the E. W. Rand Gymnasium on the main campus. The featured speaker will be  Thomas W. Dortch, Jr., an influential leader, community activist, successful entrepreneur and chairman of 100 Black Men of America, the men's civic organization and service club founded in 1963 to educate and empower the next generation of African American children and teens by providing positive, successful role models and leaders to follow.
Dortch is an entrepreneur as chair and CEO of his own company, called TWD, Inc.  An alumnus of an HBCU, Dortch earned a Bachelor of Arts degree in sociology and pre-professional social work from Fort Valley State University in 1972, launching his career to aid disenfranchised people through proposing projects for the State of Georgia.
In 1974, he became the associate director of the Georgia Democratic Party.  In 1978, he began working as an administrative aide for U.S. Senator Sam Nunn, and eventually in 1990 became the state director, making him the first African American to serve in such a position of authority for any U.S. Senator.  He worked tirelessly to represent interests of small businesses, minorities, and other marginalized individuals.
In 1986, Dortch earned a Master of Arts degree in criminal justice administration from Clark-Atlanta University and joined 100 Black Men of America, a program intended to improve quality of life and opportunities for education and employment for African Americans.  He served as chairman of 100 Black Men of Atlanta and became the chairman of 100 Black Men of American's national board of directors. That same year he married Carole Dortch and founded the National Black College Alumni Hall of Fame.
He founded the National Black College Alumni Hall of Fame Foundation, Inc., and cofounded the Georgia Association of Minority Entrepreneurs (GAME) to fill a void as an advocacy organization for minority business development.  He also cofounded the Greater Atlanta Economic Alliance as a capacity building and business development organization for the construction and transportation industries.  He also attended Georgia State University as a Ford Fellow in the Urban Administration Program.
He was CEO of Atlanta Transportation Systems, chairman and CEO of Cornerstone Parking; chairman of Lancor Parking Management, LLC; managing partner of FAD Consulting, LLC.
Dortch has received honorary doctorates from Jarvis Christian College, Fayetteville State University, Fort Valley State University, University of Maryland Eastern Shore and Livingstone College.
He has had guest appearances on Fox News Channel, Oprah Winfrey Show, O'Reilly Factor, CNN, C-SPAN, National Press Club, Good Day Atlanta, Black Issues in Higher Education National Video Conference and MBC Town Hall Meeting.
LOOK: Here are the biggest HBCUs in America
More than 100 historically Black colleges and universities are designated by the U.S. Department of Education,
meeting the definition
of a school "established prior to 1964, whose principal mission was, and is, the education of black Americans."
StudySoup
compiled the 20 largest historically Black colleges and universities in the nation, based on 2021 data from the U.S. Department of Education's
National Center for Education Statistics
. Each HBCU on this list is a four-year institution, and the schools are ranked by the total student enrollment.
Pictures from the Raceway Car Show in Tyler, Texas
Pictures were from the Raceway Car Show at Patterson Dodge on the loop in Tyler, Texas.
New Braunfels, Texas Caboose Airbnb Rental
Here is a look inside the Airbnb rental in New Braunfels, Texas of a train caboose.