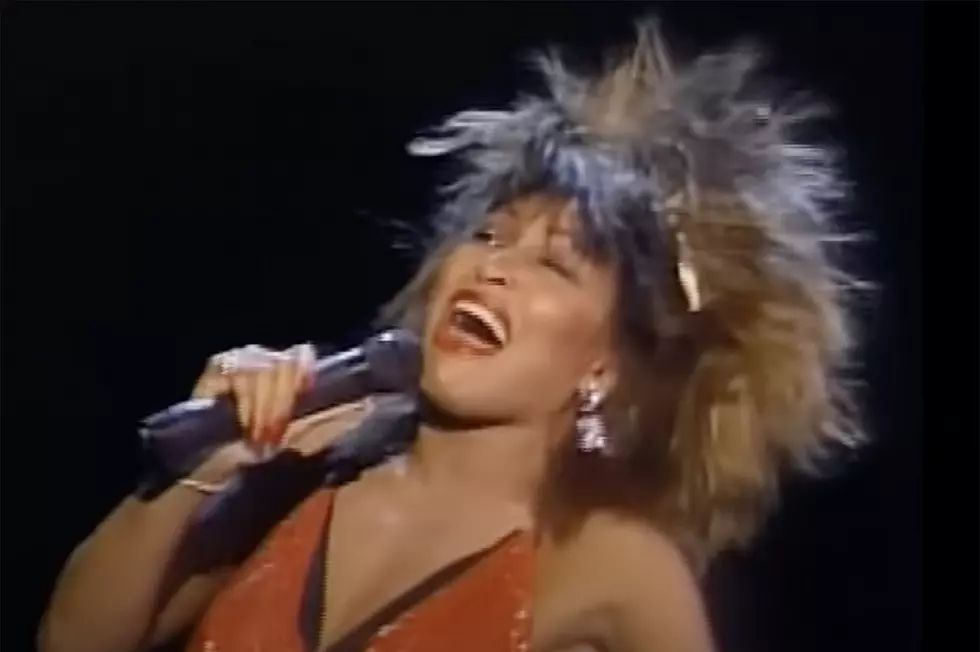 Grammy Boss Recalls Rare Moment Tina Turner Doubted Herself
YouTube
Former Grammy executive producer Ken Ehrlich recalled a rare moment in which Tina Turner doubted she could pull off a stage performance.
He created her iconic solo delivery of "What's Love Got to Do With It" at the 1985 awards ceremony, which he still regards as one of her greatest-ever moments. He recalled having a ringside seat as he paid tribute to Turner, who died on May 24.
"You almost can't think of that song without thinking of that moment of her alone on that stage, dominating," Ehrlich told Variety. "I had this idea that I wanted her to come over these steps, be revealed in full profile and then walk down and do the song. No orchestra, no band, no nothing – just her. I didn't want to even do an intro but to have her just appear there. … I felt it was more effective than to have a host or presenter say. 'Ladies and gentlemen, please welcome … .' She didn't need that."
But when he suggested the idea, Turner was concerned about descending the stairs in her heels. "At first she had said she didn't think she could do it, which is rare because she could do anything," Ehrlich said. "I couldn't believe that she had not done stairs like that before, because, I mean, she knew how great those legs were, and there was no way to show them better than walking up and down a set of stairs like that.
"I think I said, 'Let me build a stair unit, and if she doesn't want it, I won't use it.' Because I knew she was gonna love it. And she walked in, looked at it, loved it … and then she wound up buying the stairs so she could take 'em on tour! … They took the idea and that became a big part of the tour."
Watch Tina Turner at the 1985 Grammys
Ehrlich noted, "I'm not going to say that it was career-defining for her, because 'What's Love Got to Do With It' had already been a big hit — it won Record of the Year that year. But when you saw her come over and down those steps, even though she was not a tall woman, she was larger than life."
He agreed it was a "bold move" to place Turner onstage completely alone, but argued, "If Tina Turner couldn't hold her own onstage, who could? I think of that from time to time when artists of much lesser charisma insist that they be surrounded by all kinds of production, only proving their insecurities."
Top 100 '80s Rock Albums
UCR takes a chronological look at the 100 best rock albums of the '80s.