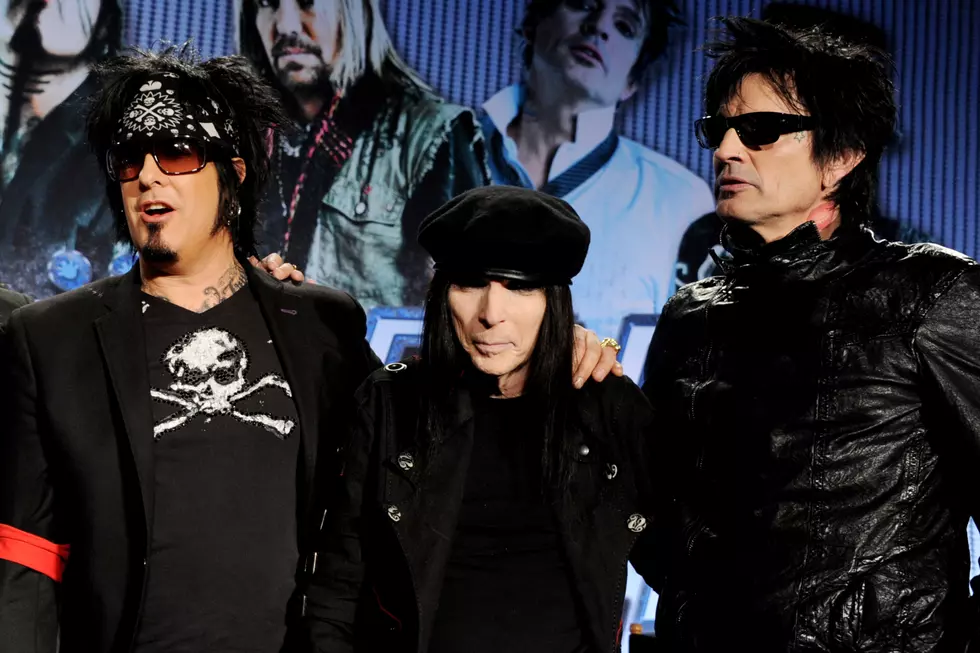 Motley Crue Responds to Mick Mars' 'Completely Off-Base' Lawsuit
Kevin Winter, Getty Images
Motley Crue has responded to Mick Mars' lawsuit against the band, claiming his legal action is "unfortunate and completely off-base."
In his suit, the founding guitarist, who retired from touring in last October, accused the band of deliberately withholding information about their shared business ventures, while also trying to railroad him into an unfair financial arrangement.
Motley Crue responded through their attorney, pointing to a contract signed by Mars and the other band members several years ago.
"In 2008, Mick voted for and signed an agreement in which he and every other band member agreed that 'in no event shall any resigning shareholder be entitled to receive any monies attributable to live performances (i.e., tours),'" the band's lawyer noted. "After the last tour, Mick publicly resigned from Motley Crue. Despite the fact that the band did not owe Mick anything — and with Mick owing the band millions in advances that he did not pay back — the band offered Mick a generous compensation package to honor his career with the band."
Motley Crue's representatives then pointed the finger squarely at Mars' advisors. "Manipulated by his manager and lawyer, Mick refused and chose to file this ugly public lawsuit," they asserted.
Part of Mars' lawsuit also claimed that Motley Crue used prerecorded tracks during their 2022 Stadium Tour, an accusation the band vehemently denied.
"Motley Crue always performs its songs live but during the last tour Mick struggled to remember chords, played the wrong songs and made constant mistakes which led to his departure from the band. There are multiple declarations from the band's crew attesting to his decline. The band did everything to protect him, tried to keep these matters private to honor Mick's legacy and take the high road. Unfortunately, Mick chose to file this lawsuit to badmouth the band. The band feels empathy for Mick, wishes him well and hopes that he can get better guidance from his advisors who are driven by greed."
Motley Crue Lineup Changes: A Complete Guide
The complete story of Motley Crue's lineup changes.