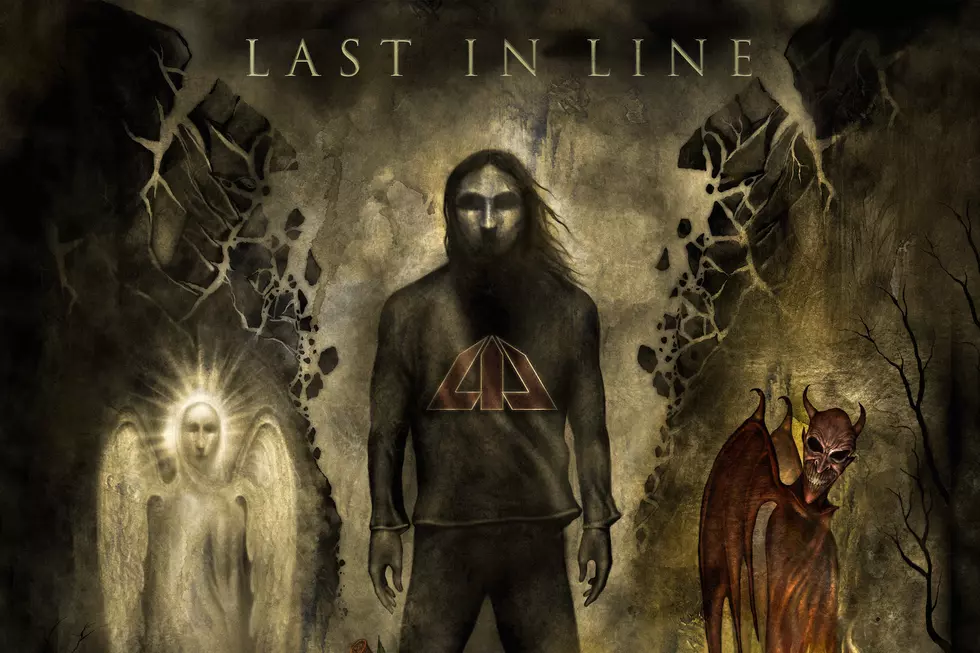 Last in Line, 'Jericho': Album Review
earMUSIC
In the Book of Joshua, God commanded the Israelites to circle the city of Jericho for seven days straight. On the seventh day, they circled the city seven times, with the priests blowing their trumpets. At the sound of the army's cry, the walls of Jericho collapsed and the Israelites stormed the great city, plundering their treasure, burning every building and taking no prisoners.
It's easy to see why this story appealed to Last in Line as they made their third album, Jericho. The quartet — former Dio guitarist Vivian Campbell and drummer Vinny Appice, ex-Ozzy Osbourne bassist Phil Soussan and ex-Lynch Mob singer Andrew Freeman — cut six of the album's 12 tracks just before the coronavirus pandemic put the music industry on ice. They had to wait nearly two years until they could reconvene in early 2022 to finish what they started.
And boy, do they make up for the lost time. Last in Line kicks up a ferocious hard-rock storm on Jericho, delivering a torrent of machine-gun riffs, wrecking-ball rhythms and razor-wire solos. Not content to coast on the strength of their resumes, the band tears into these songs with a sense of urgency and an underdog spirit — and, most importantly, they sound like they're having fun. They simultaneously honor the legacies of Ronnie James Dio and late bassist (and fellow Dio alum) Jimmy Bain while honing their identity with their most distinctive batch of songs to date.
The unadulterated thrill of Jericho is simply hearing Campbell and Appice rock with 40 years of chemistry under their fingers. The limber grooves of "Not Today Satan" keeps listeners on their toes, and chest-beating anthems like "Dark Days" and "Do the Work" are tailor-made for festival-stage singalongs. (In another life, these guys might be filling arenas, but nobody — the band included — is under any illusions about the commercial viability of this vintage strain of heavy metal in 2023.) Liberated from his day job packing stadiums with Def Leppard, Campbell unleashes a howling tempest of notes on the thrashing "Hurricane Orlagh," and his staccato leads on "Bastard Son" hark back to his best work with Dio.
Fronting a band of this caliber isn't for the faint of heart, and Freeman hits his marks so effortlessly that it's almost easy to miss how hard he's pushing his raspy, bluesy roar. Look no further than the skyscraping high notes at the end of "Ghost Town" or his throaty growl on "Something Wicked" to hear his versatility. Singers are inevitably the first ones to falter in legacy bands, and it's a joy to hear Freeman keep pace with his bandmates, unimpeded so far by the laws of aging. The virtuosity across Jericho makes up for the occasional midtempo drag or lyrics that amount to little more than their cliche song titles ("Let the bridges that I burn light the way, break the day, for whom it may concern"). But you're not here for profundity anyway, are you? You're here for lean slabs of Grade-A, top-choice hard rock, and Jericho delivers in spades. Last in Line stormed the gates, and the spoils are ours for the taking.
Dio Albums Ranked
Ronnie James Dio's discography is so extensive that you almost forget he recorded 10 albums with his own self-named band.